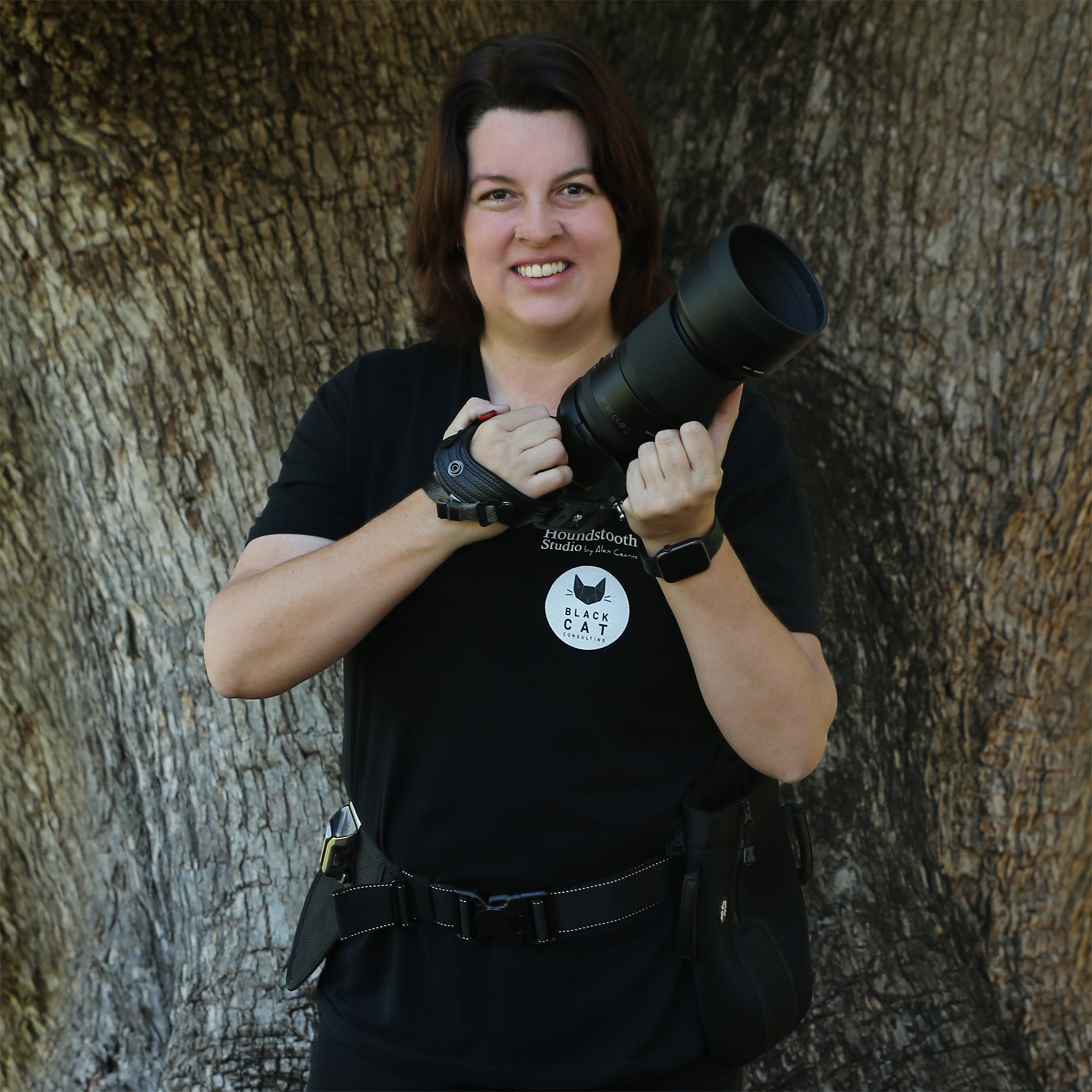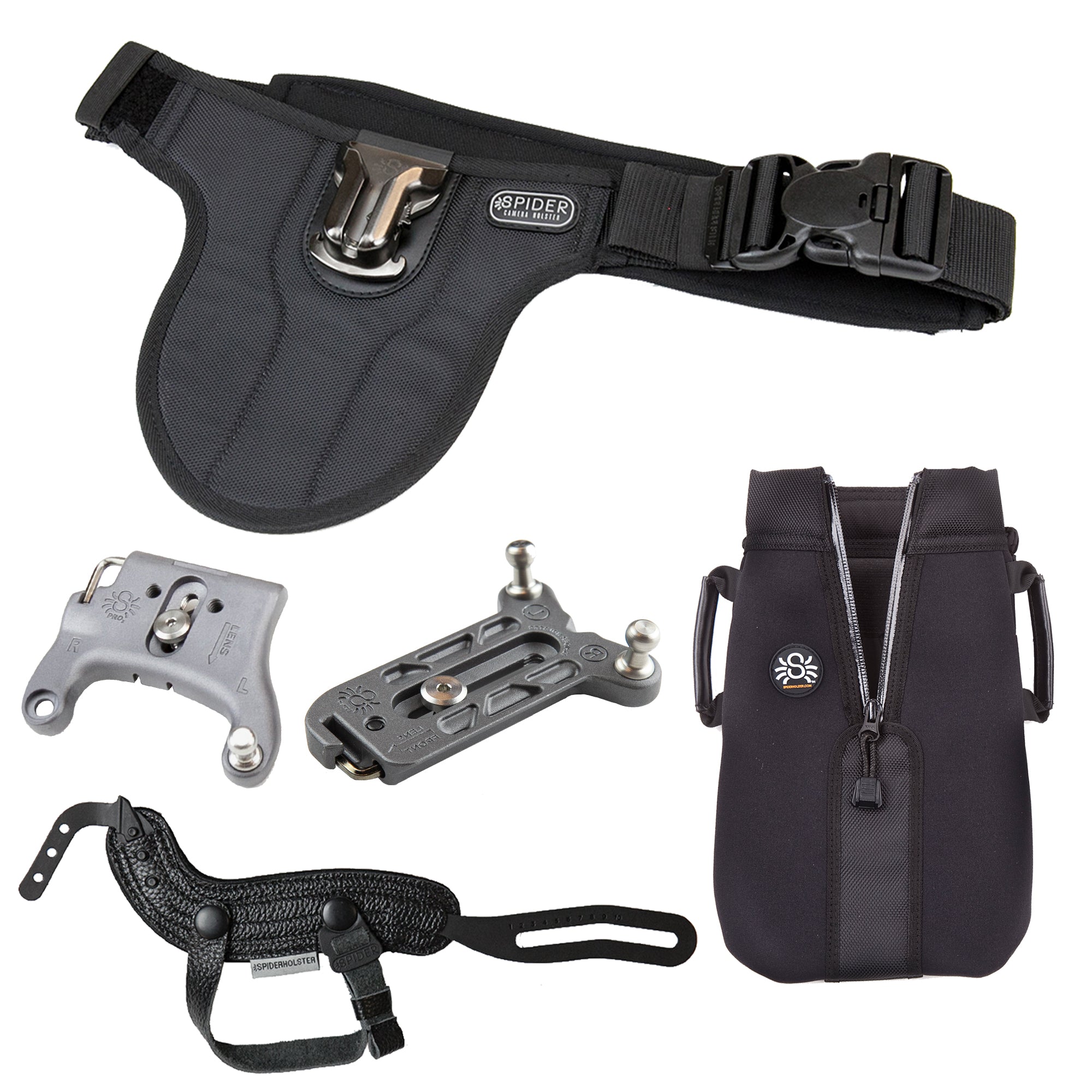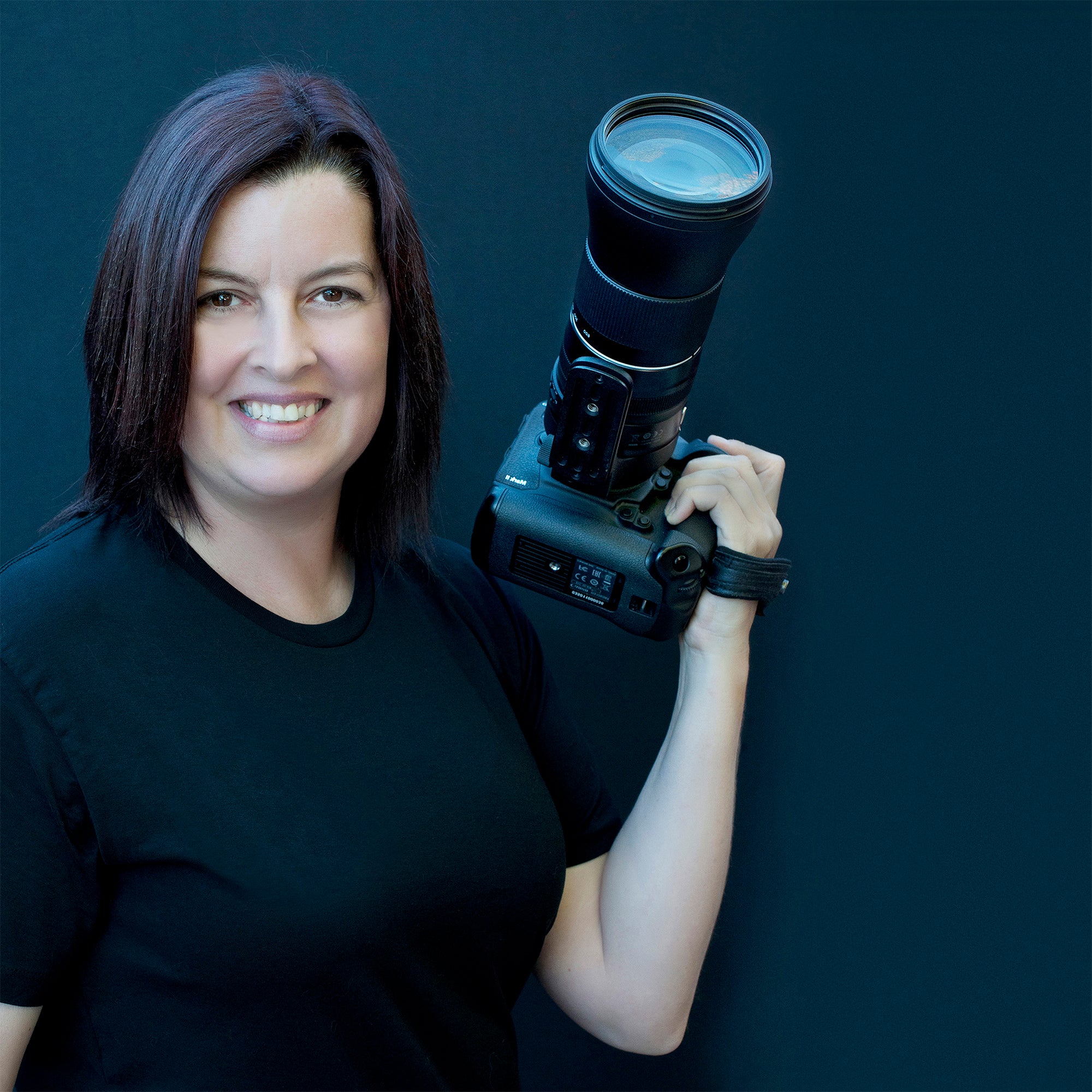 The Alex Cearns Kit
---
DESCRIPTION:
Alex Cearns is an Australian photographer who is known for her pet, animal, and wildlife photography. She is the founder of Houndstooth Studio and has won more than 350 awards for business, philanthropy and animal photography
.
Available for both DSLR and Mirrorless cameras. 
PRODUCT HIGHLIGHTS:
Camera Holster has a two position, self-locking design.

DSLR Camera Plate has 1/4"-20 mounts for compatibility with all tripod adapter plates
Lens Collar Plate allows you to easily carry a camera with a 70-200mm lens
Belt fits waists 28" - 50" inches (71 - 127cm)
Lens Pouch has a built-in lens cap tether + rain cover

Lens Pouch designed to comfortably store a 70-200mm f/8 lens 
Hand Strap is compatible with DSLR and Mirrorless cameras
Hand Strap is compatible with vertical / battery grips
Save 20% by buying these products as a bundle!
INCLUDES:
(1) SpiderPro Single DSLR Camera System v2

(1) SpiderPro Hand Strap v2 (black)
(1) Lens Collar Plate v2

(1) Large Lens Pouch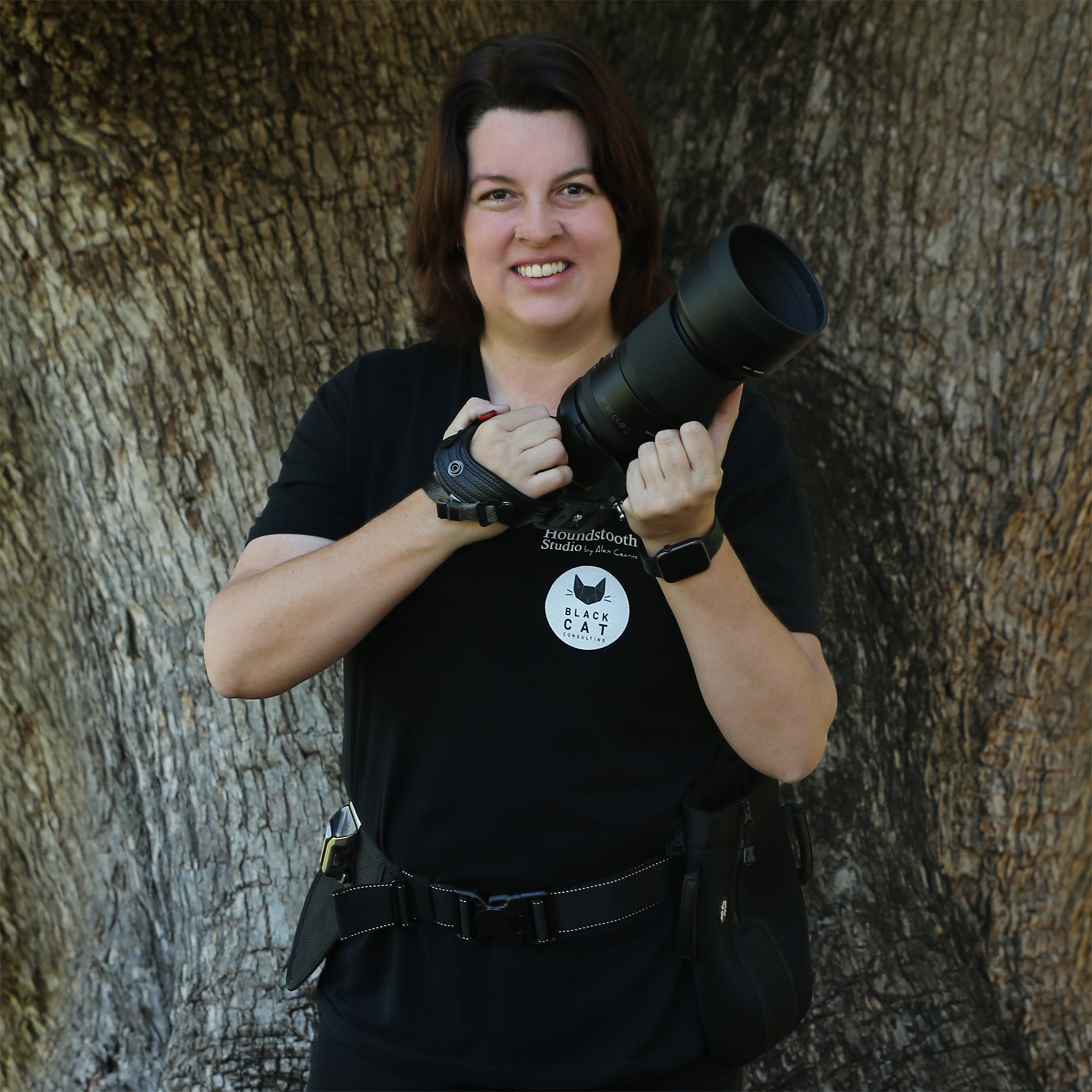 This product has no reviews yet.
Put these handy accessories on your belt, or your Spider belt!
BELT ADD-ONS
Self-locking clip for carrying a flash, light meter, battery pack & more!
SELF-LOCKING ACCESSORY CLIP KIT
View Product
Store up to 6 SD / CF cards + your phone, business cards, keys, and more!
Memory Card Pouch