Quality leather + memory foam construction. Available in a variety of colors!
SpiderPro Hand Strap v2
View Color Options
IMPROVE HOW YOU SHOOT
Designed by photographers, the Spider Camera Holster System is the perfect solution for the professional sport, wedding, or event photographer looking for a strap-free system for two cameras.
Take the weight of your cameras off of your neck and shoulders.
Get more shots per shoot with less stress and fatigue to your body!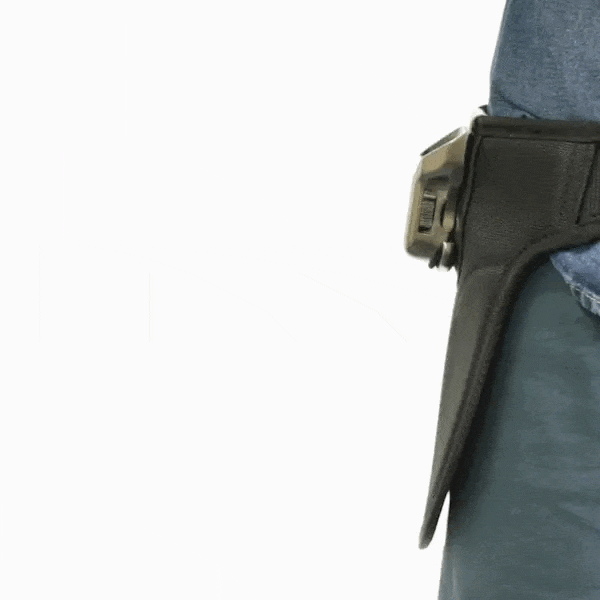 Quick-Draw Your Camera
The Spider Holster securely keeps your camera out of the way and easy to access when needed!
FREQUENTLY ASKED QUESTIONS
WHAT IS THE SIZING GUIDE FOR SPIDER BELTS

Spider Holster belts feature an ergonomic, unisex design that can fit waist sizes from:
24-50" in (71-127 cm)**

**Belt extensions are available upon request
WHAT CAMERAS ARE COMPATIBLE WITH SPIDER HOLSTER?

Every Spider Camera Holster pairs with every Spider camera plate & Spider pin.
We make specific camera plates to pair with specific camera bodies sizes.

Spider DSLR Plate
- Designed for use with DSLR camera bodies

Spider Mirrorless Plate
- Designed for use with Mirrorless camera bodies

Spider Lens Collar Plate v2
- Designed to install onto the lens collar mount on any long lens

Spider Pro Clamp v2
- This plate MUST be used for anyone that has a camera equipped with an L-Bracket (Arca-Swiss)
HOW MUCH WEIGHT CANT HE SPIDER HOLSTER HOLD?

Spider Camera Belt Systems
- No weight limit (How much can you carry?)
- Spider belts are designed to allow you to ergonomically carry 1-to-2 cameras at once, along with various additional gear (Lens Pouches, Water Bottles, Flash, Battery Pack, Gear Pouches, etc. etc.)

Spider X Holster
- Whether you are using the Spider X camera holster clipped directly onto your belt, or attached with our backpack adapter to your bag strap, rest assured the holster will hold whatever you place onto it.

SPIDER X IMPORTANT NOTE:
We don't know how much your belt / bag strap is capable of holding... We don't recommend hanging your expensive camera on a degraded, cheap belt that is liable to break.
WHAT IS YOUR DAILY SHIPPING CUTOFF?

We will make every attempt to ship orders the same day they come in up until 2pm (EST)
Orders placed after that time will be shipped the next business day.
INTERNATIONAL ORDERS (Duties & Customs Fees)

Any order that it shipped outside of the United States may be subject to additional customs duties / fees.

International customers are responsible with any duties or fees associated with receiving an order.
WHAT IS YOUR PRODUCT WARRANTY POLICY
WHAT IS YOUR RETURN POLICY?

You can contact us through our contact page! We will be happy to assist you.
HOW TO INSTALL :: DUAL CAMERA SYSTEM 2nd PAD

We made a video showing how to install the second camera pad to your existing belt.
CLICK HERE TO WATCH
HOW TO INSTALL :: SPIDERPRO HAND STRAP v2

We made a video showcasing the features of this product, along with how to install it.
CLICK HERE TO WATCH
HOW TO INSTALL :: SPIDER TRIPOD CARRIER

We made a video showing how to install our Spider Tripod Attachment to the leg of a tripod / monopod.
CLICK HERE TO WATCH
Our customer support is available Monday to Friday: 8am-4pm.
Average answer time: 24h
Still Have Questions - Contact Us!