Just clip, wrap, and go! The Spider Monkey Base clips to your belt, pocket, or backpack, and the stretchy elastic Grip wraps right around your hand-held gimbal. The wrap is backed with silicone beads that provide an extra grippy surface for a snug and secure fit. Check out the video above to see it in action.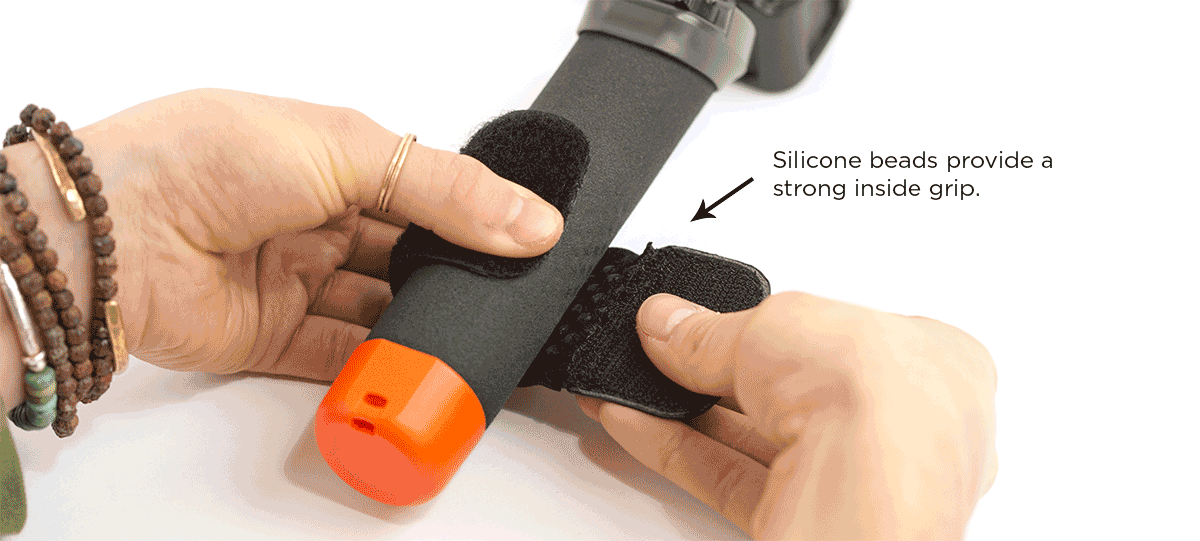 Nothing compares to the creative freedom of having your action cam ready at the moment you need it. Our quick-release system, locks your camera securely in place, and just push the top button to unlock and quick-draw your cam.
A secure, natural feeling

The tab on the Grip slides and locks in place in the Base, with rotational freedom of movement. This makes moving around actively with your camera attached really fluid and natural.
Perfect for hiking, biking, skiing, skating, surfing, climbing anywhere, and anytime you want quick and easy access to your action camera.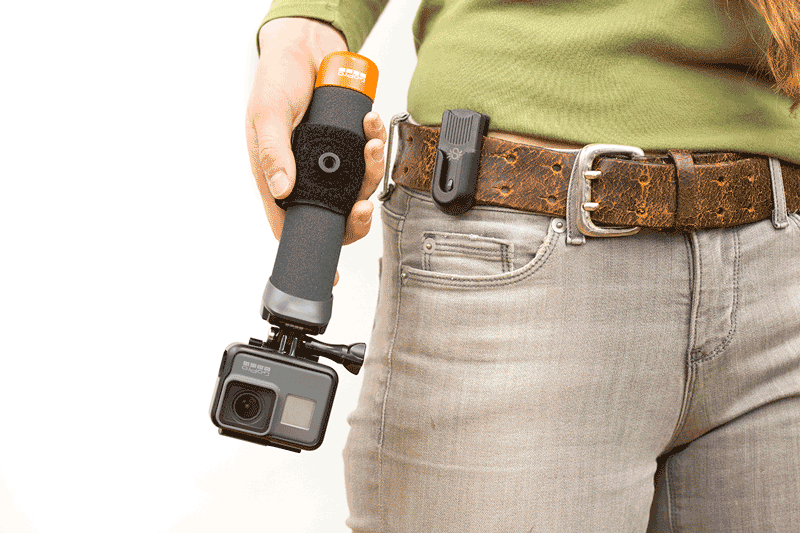 The Camera Action Wrap can easily accommodate heavier gear by screwing a SpiderPro Pin into the tab on the Grip, and holstering your gimbal in any Spider Camera Holster such as the SpiderPro Holster or SpiderX Holster.

These are the recommended configurations for setups 1-pound and heavier.
(shown with a SpiderLight Holster)



Better v-logs, selfies, and more!

The Action Camera Grip easily wraps around your selfie stick handle, so you can carry it at your hip — a great way to free up space in your day bag.

In fact, the Action Camera Grip can wrap around just about any small, lightweight accessory. Its strong elastic and silicone bead backing ensures a tight grip around the item you're wrapping.



OTHER AMAZING SPIDER PRODUCTS