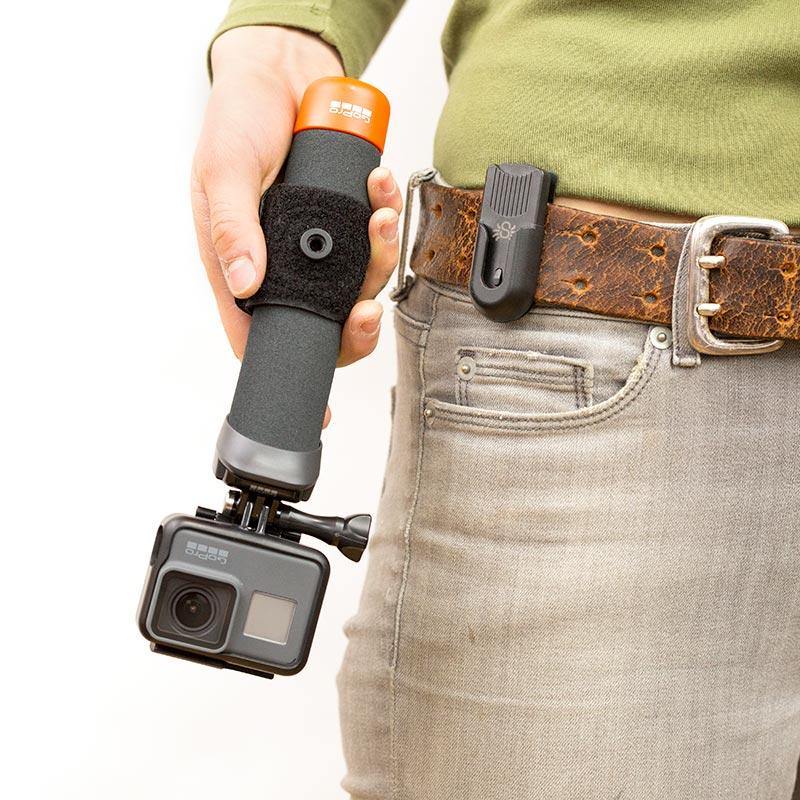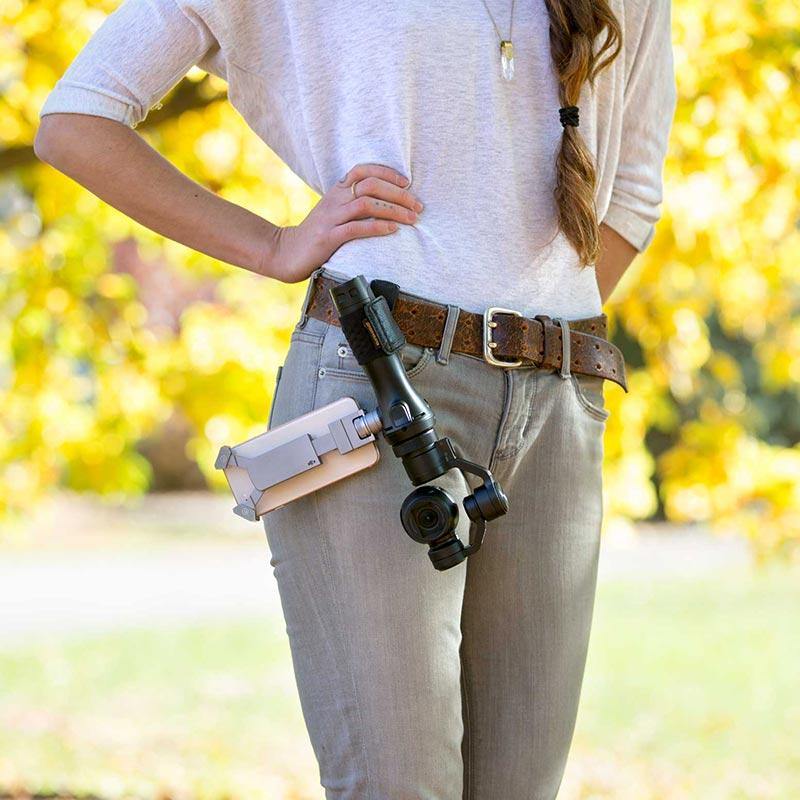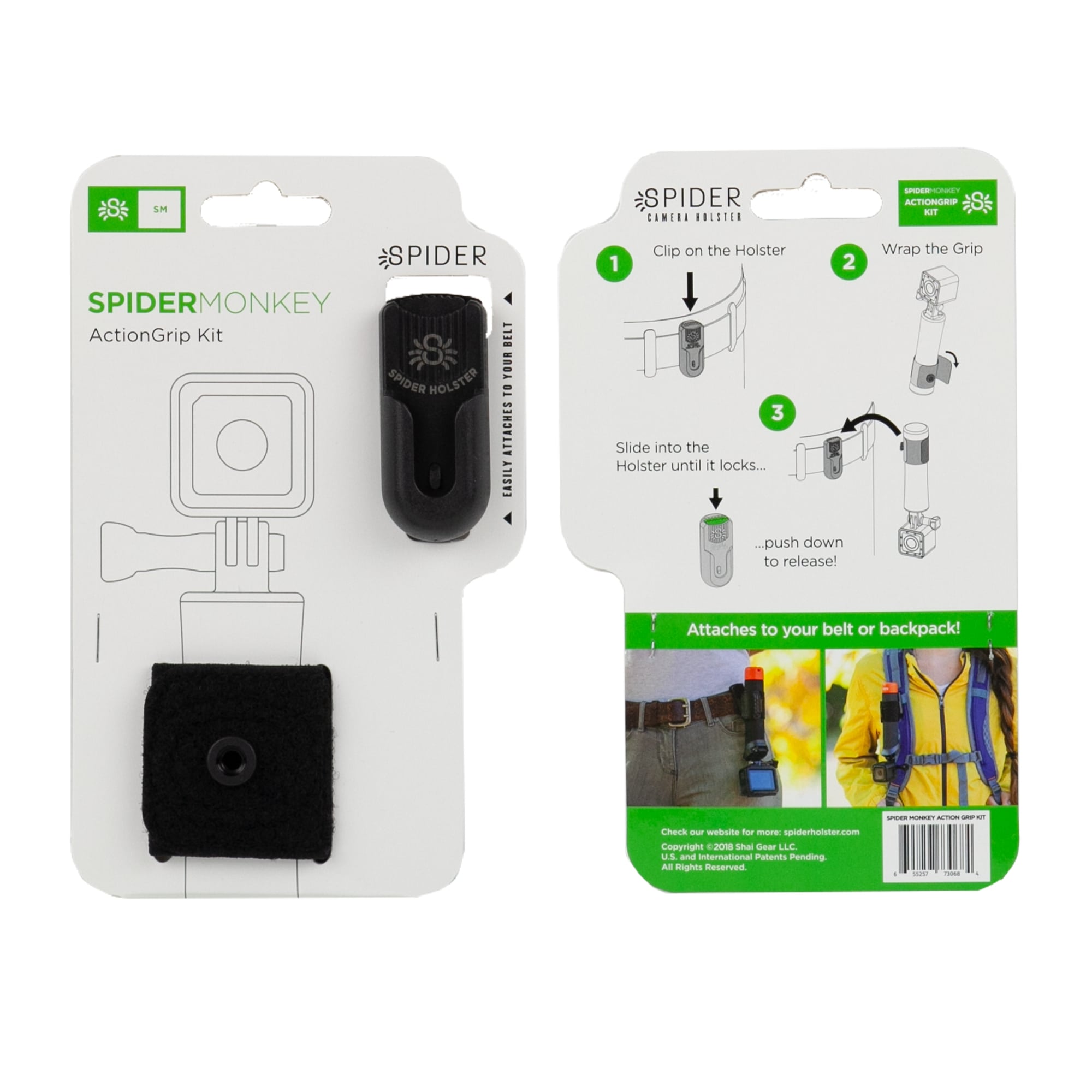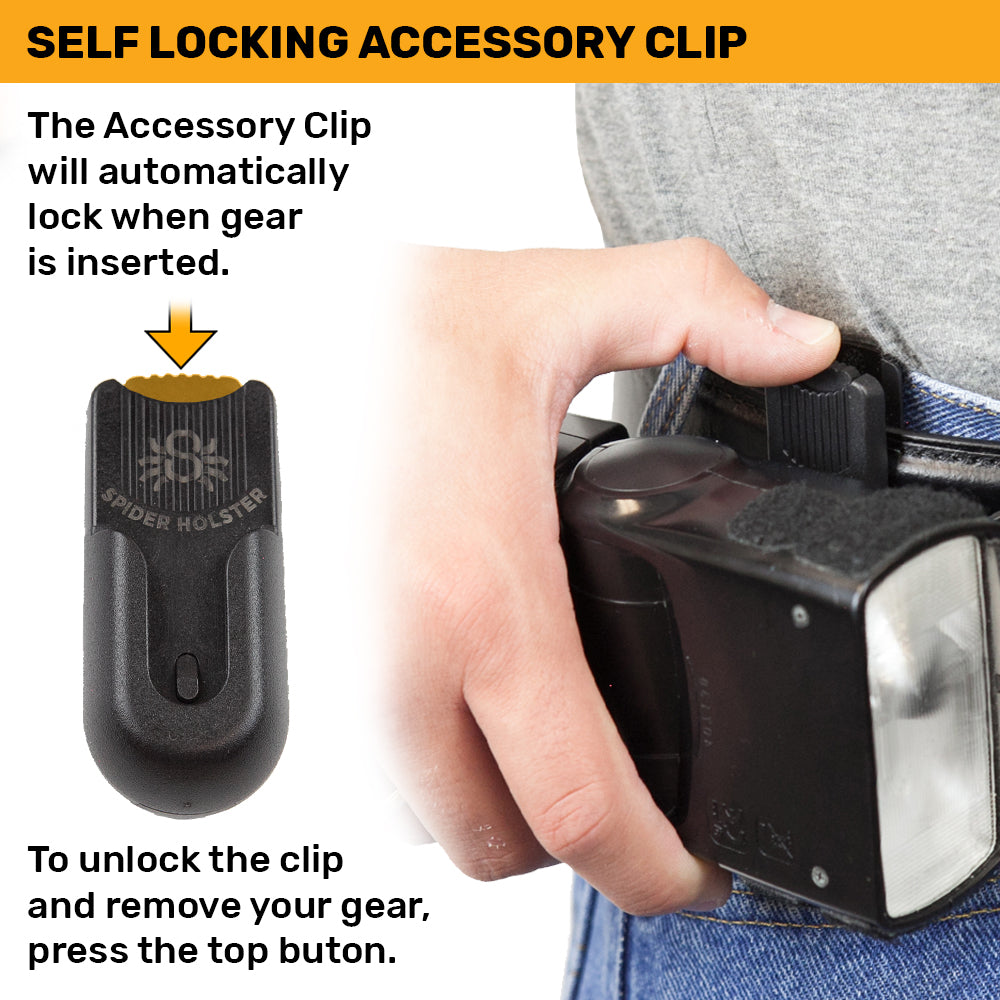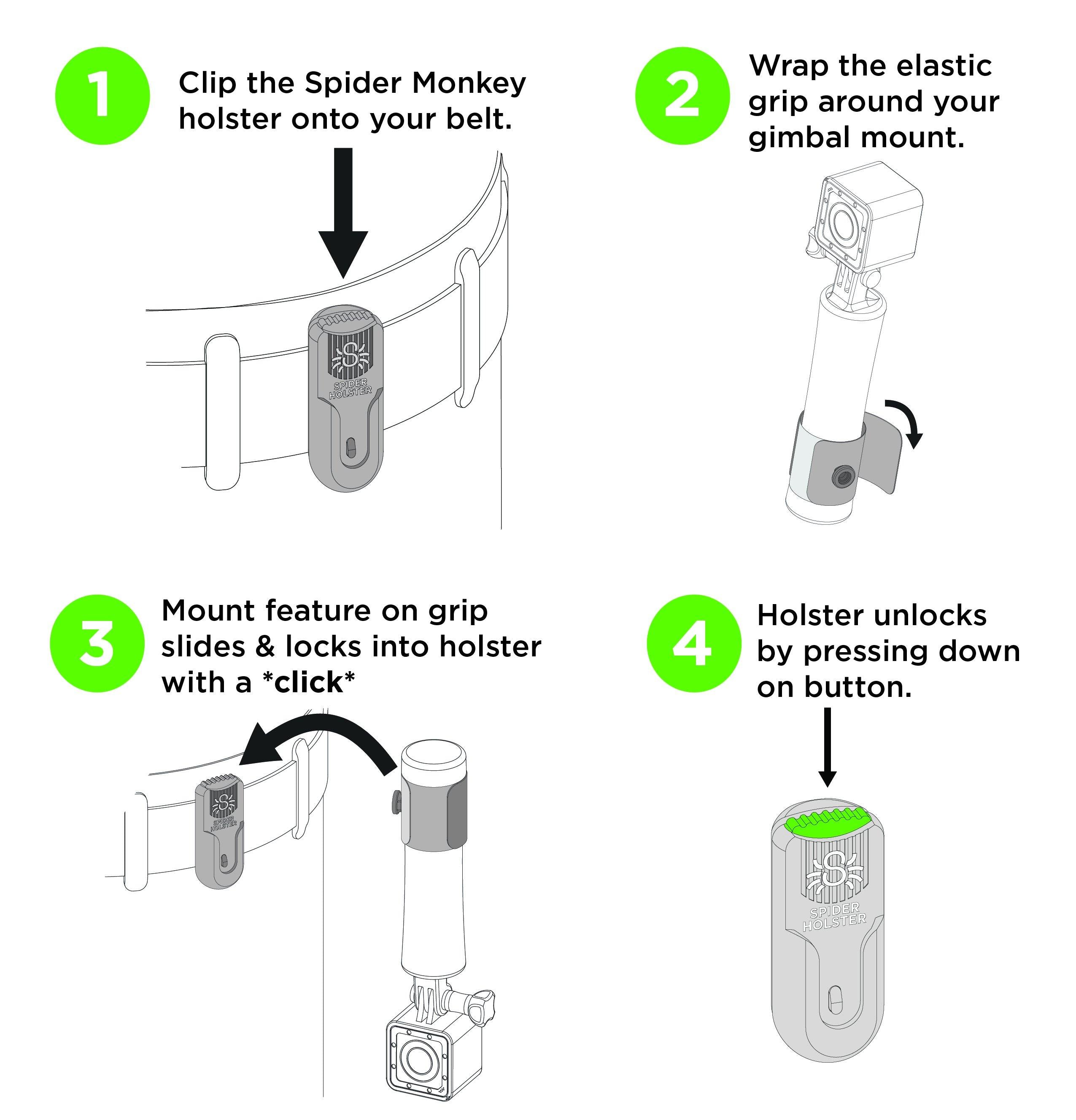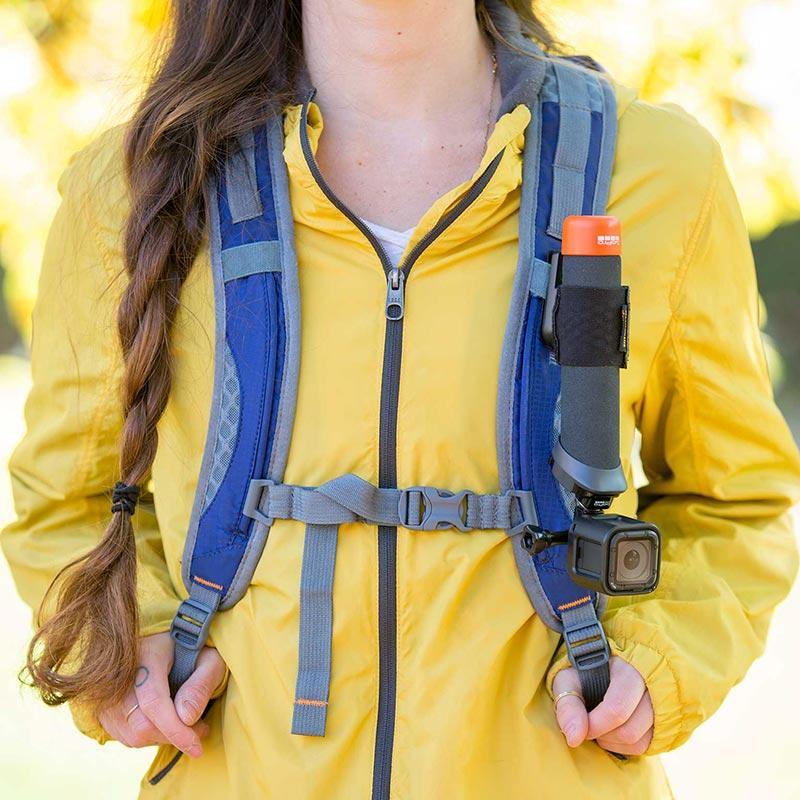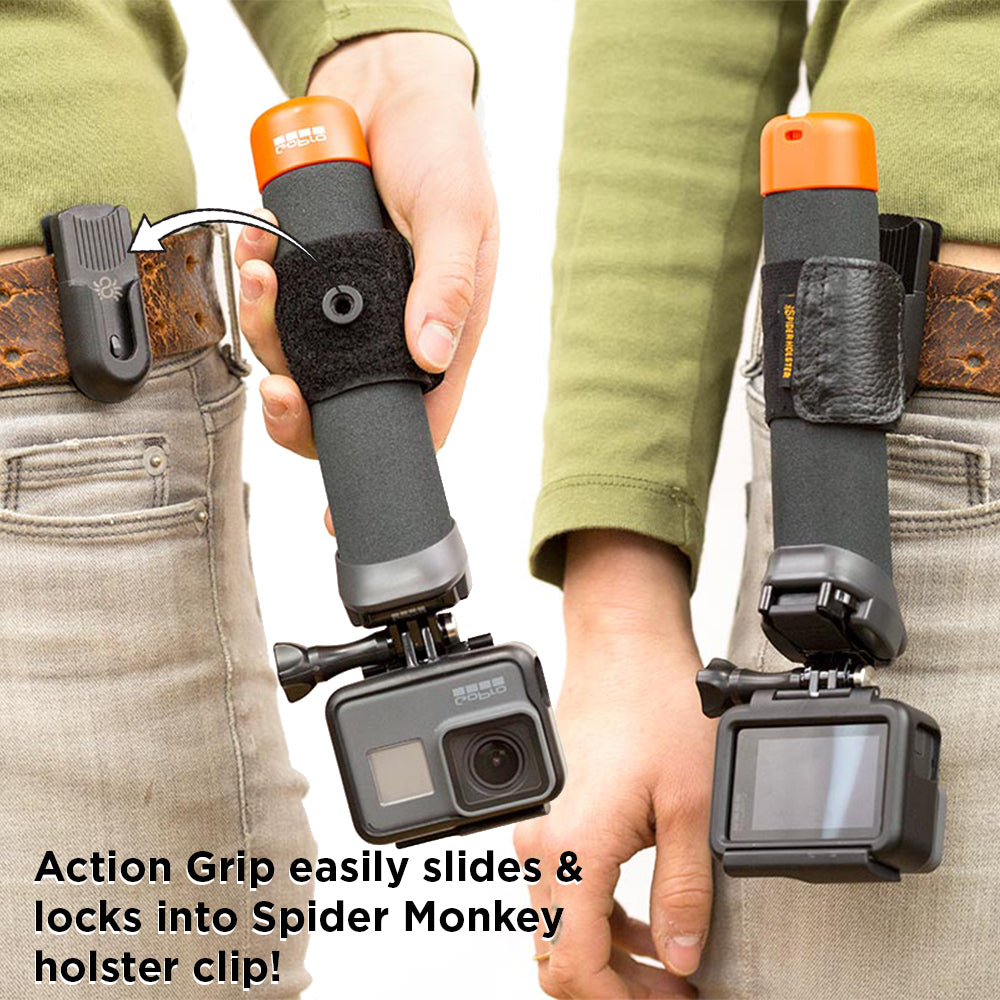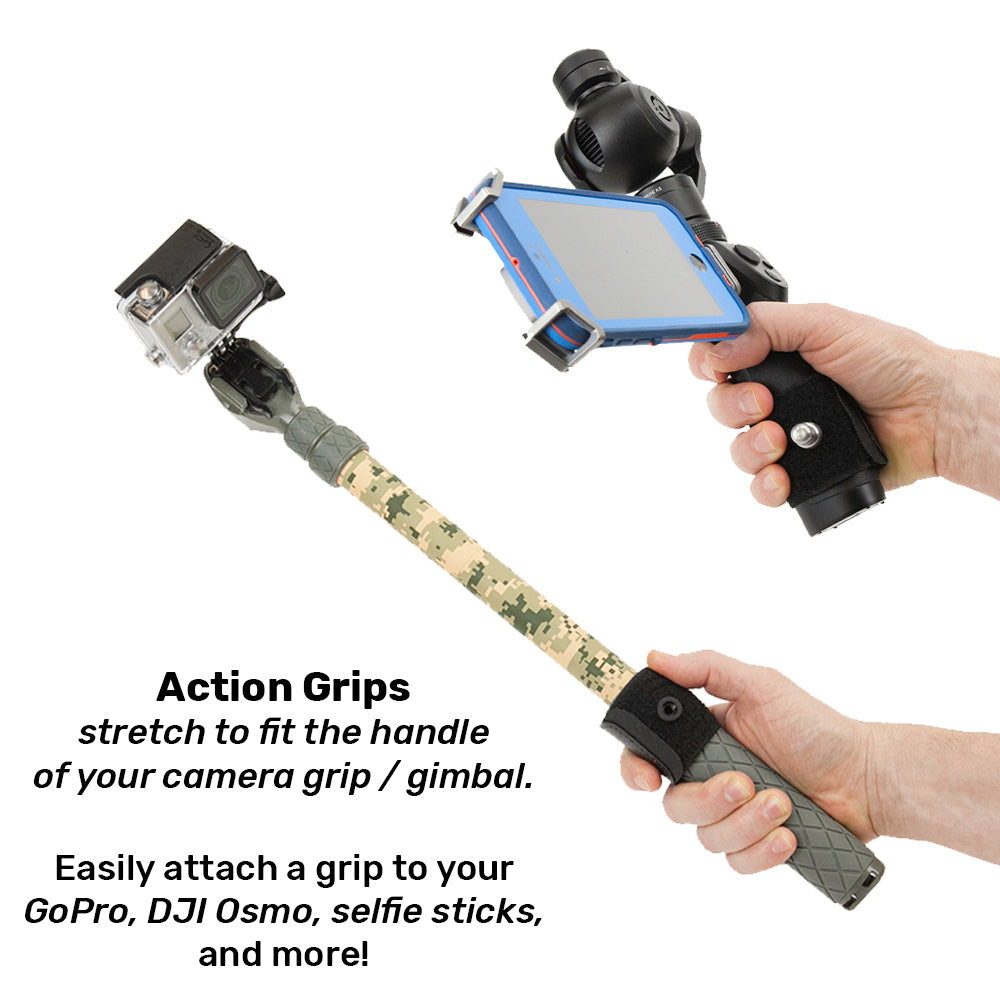 Spider Gimbal Grip + Spider Belt Clip (920)
---
Spider Gimbal Grips
Take your GoPro™ or DJI Osmo™ anywhere with our Spider Gimbal Grips! Holstering your action camera gives you quick, easy access, and is a safe, ergonomic way to carry your gear.

Spider Gimbal Grips are made from a silicone infused elastic material that is designed to stretch around the handle of an action camera grip, gimbal, selfie stick, or other handheld device.
The Gimbal Grip is secured using high strength velcro, and the infused silicone beads on the inside help create a non-slip hold to the handle.


Gimbal Grip (Rotating)
The raised tab on the (Rotating) Gimbal Grips allows your gear to rotate freely while locked into a SpiderMonkey Base Clip, allowing for better freedom of movement.

Pairs with the Spider Accessory Base Clip and Spider Studio Assistant


Spider Accessory Base Clip
The reinforced polymer Spider Accessory Base Clip attaches to any belt (up to 2 inch height), pocket, or backpack strap and lets you quickly swap out your gear with the press of a button. 

The base clip will automatically lock whenever a Spider Adhesive Accessory Tab or other accessory has been inserted. To release the tab and accessory, press the button on top of the base clip and pull the accessory out.

The Spider Accessory Base Clip pairs with all other SpiderMonkey Accessories.
📷 Works great with your favorite DJI Osmo, GoPro, selfie stick, or other gimabl / action camera recording setups!
✅ CLIP TO ANY BELT: Attach the Spider Accessory Clip to any belt, bag strap or pocket.

✅ SELF LOCKING BELT CLIP DESIGN: The SpiderMonkey clip will self lock every time you insert your Spider equipped gear.
✅ QUICK-DRAW YOUR GEAR: Press the button at the top of the SpiderMonkey base clip to unlock and grab your gear!
✅ GENUINE 3M ADHESIVE: Attaches this Spider tab to your photo accessory such as a flash, battery pack, light meter, etc.
✅ ELASTIC GRIPS: Easily wraps around grips between 4–7 inches in circumference.
✅ STRONG VELCRO GRIPS: This Spider Grip secures around the handle of an object using high strength velcro.
✅ FREEDOM OF MOVEMENT: Rotational mount allows for fluid, natural movement while holstered.
✅ INCLUDES: 1 Spider Gimbal Grip, 1 SpiderMonkey Base Clip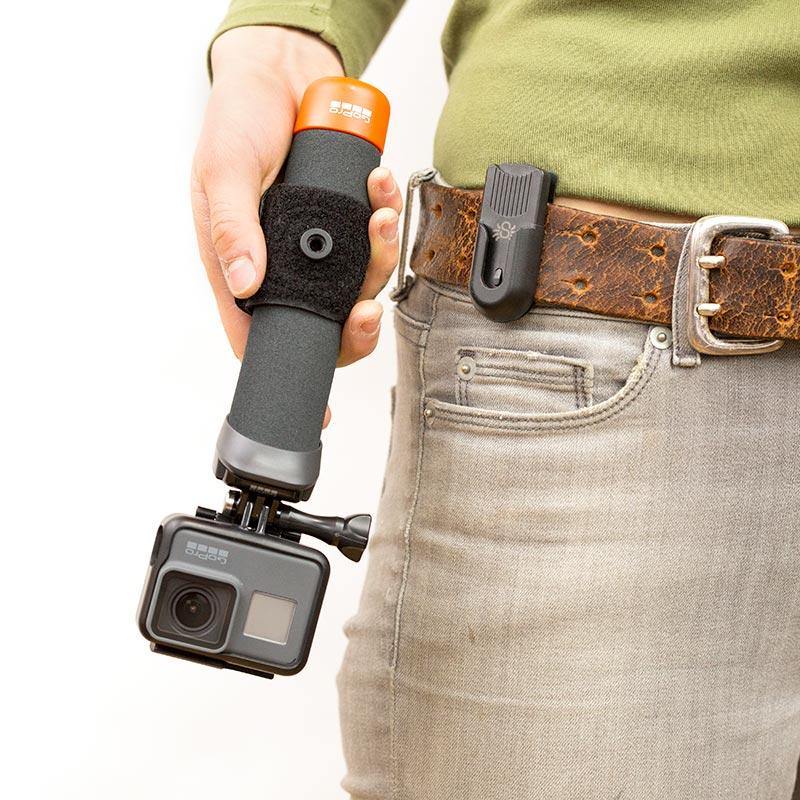 This product is rated 4.9 of 5.0 stars.
It has received 9 reviews.
Great Product But
No issue with product. In fact it works quite well for it's intended purpose plus many different uses including a compact walking stick holder and umbrella holder. My "But" in the title is there because the individual components could not be ordered if one piece broke or was lost.
SPIDER HOLDER IS FANTASTIC
Exactly as recommended on YouTube for ease of use at sporting events with grandkids.
Actually super useful
Easily one of my favorite new accessories. I can have my hands free while I hike around but also have my camera at the ready. It's wild
A Must
Love everything spider! Use it a lot with camera gear and tools. A must have!
Put these handy accessories on your belt, or your Spider belt!
BELT ADD-ONS
Self-locking clip for carrying a flash, light meter, battery pack & more!
SELF-LOCKING ACCESSORY CLIP KIT
View Product
Store up to 6 SD / CF cards + your phone, business cards, keys, and more!
Memory Card Pouch