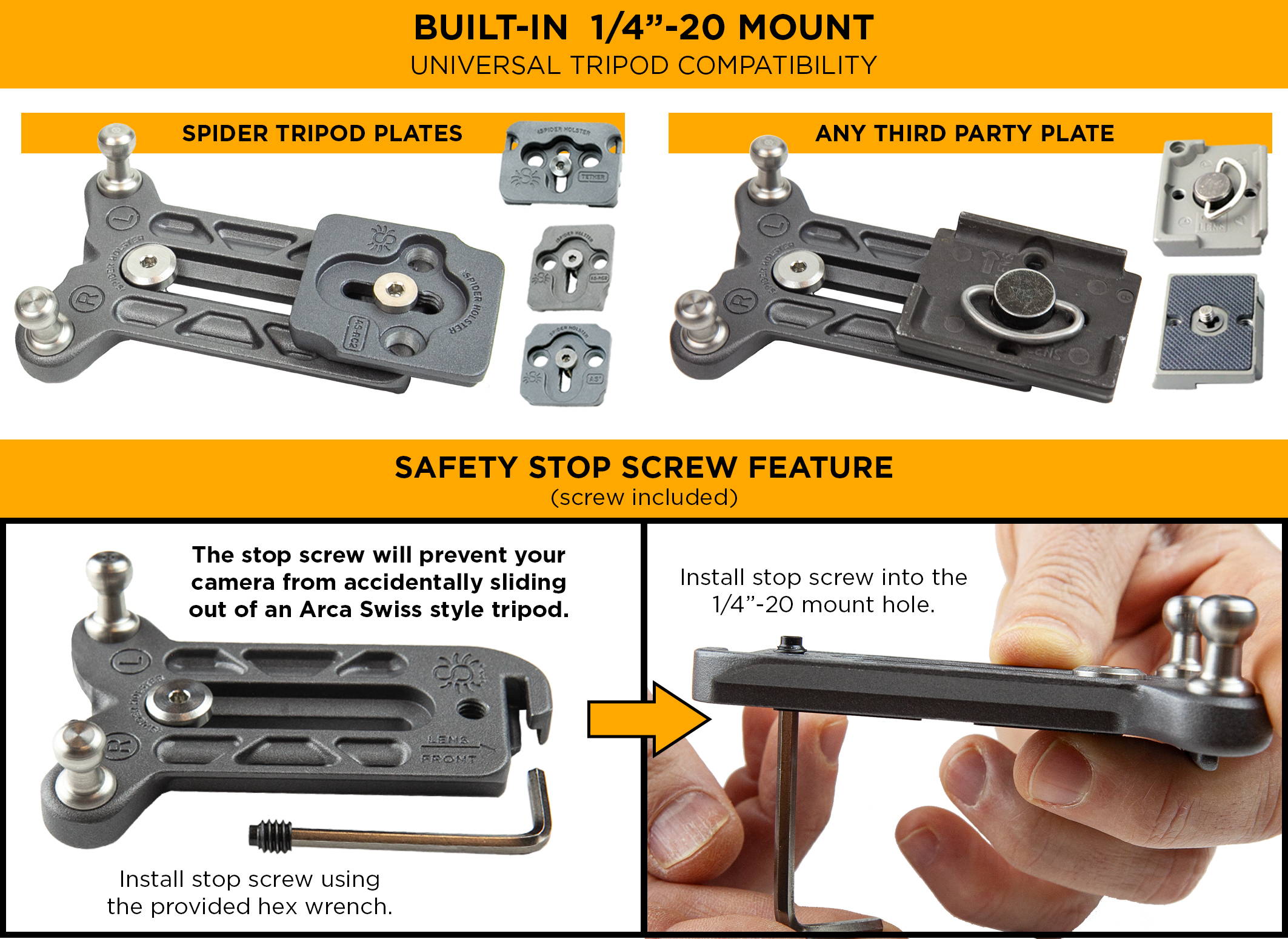 Anti-slip rubber grips and anti-rotation features keep the plate aligned with the lens.
Comfortably carry your camera + long lens.

The Spider Lens Collar Plate v2 creates a more comfortable and safe carrying experience, especially when holstering cameras with long lenses. The Lens Collar Plate properly balances the camera in a way that does not sag or raise the risk of impact.



Lens Collar Plate v2 is compatible with our Tether Bail Kit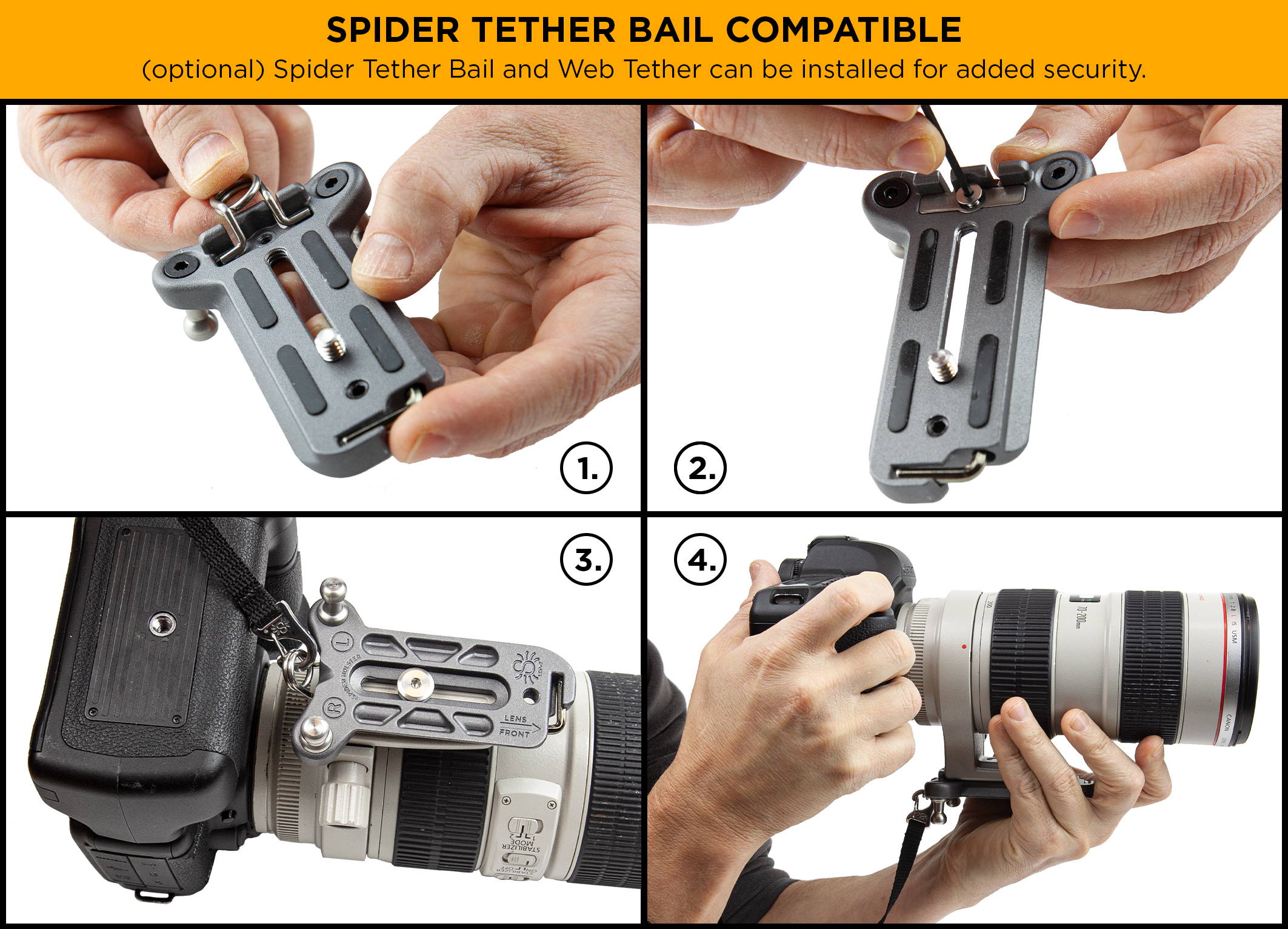 OTHER AMAZING SPIDER PRODUCTS