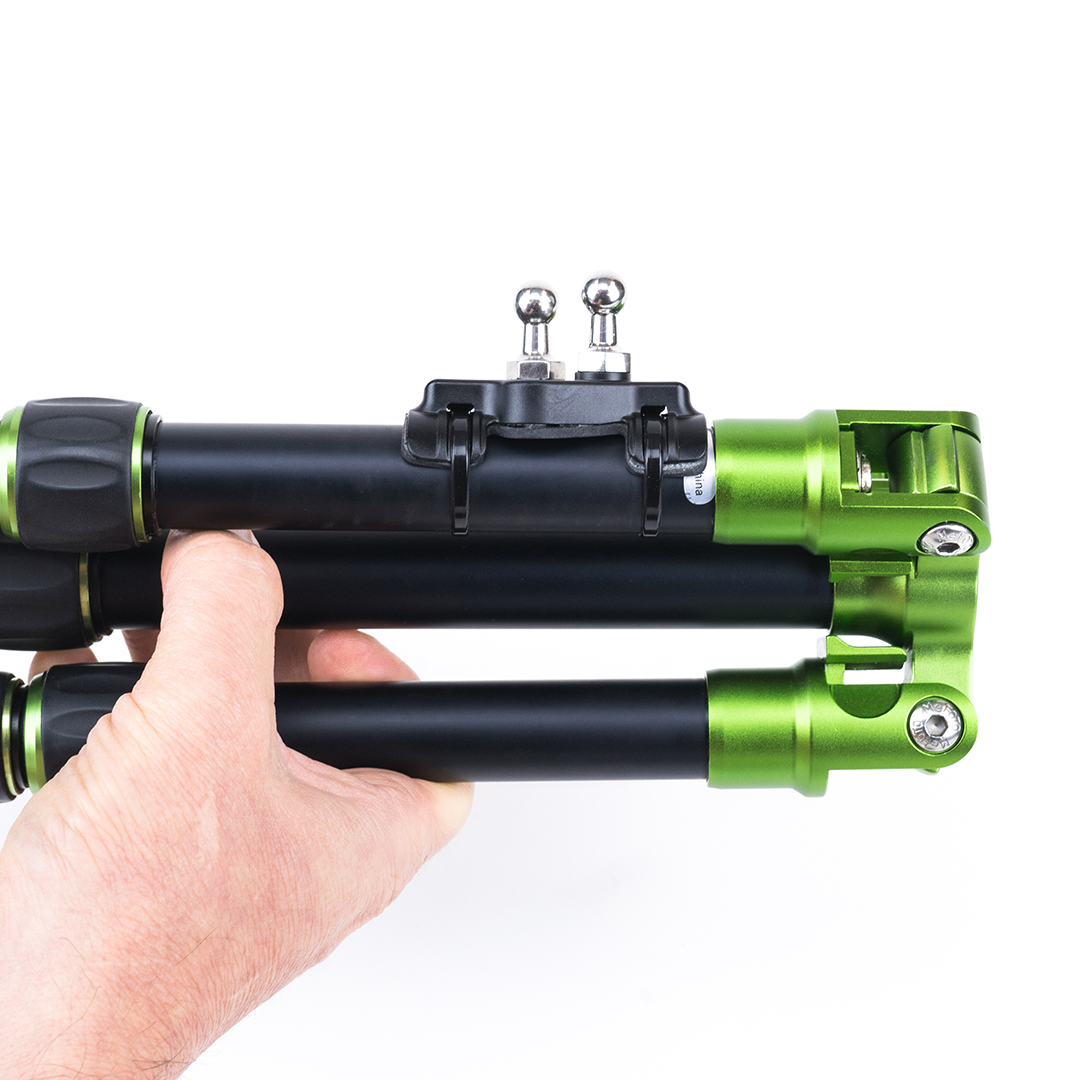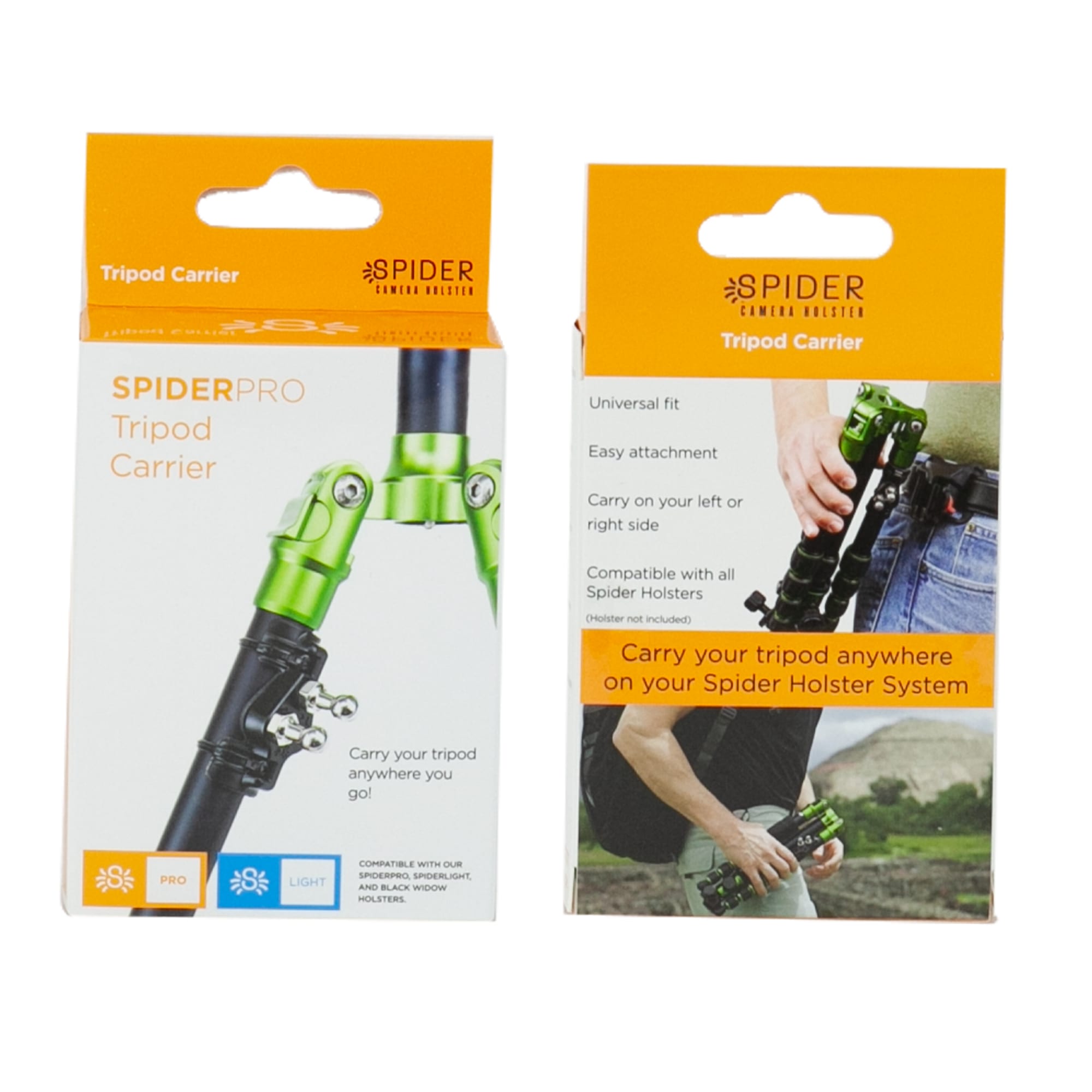 Tripod Carrier Attachment
---
The Spider Tripod Carrier Kit is designed to safely carry any tripod or monopod up to 5 lbs.

Simply attach the Spider pin to a tripod leg using the included high strength fasteners, mount the included holster on your belt, and mount your tripod using Tripod Leg Adapter's installed Spider Pins!

The Spider Tripod Carrier's low profile does not interfere with using your tripod. The holster can be mounted on any belt, including the Spider belts.

The Tripod Leg Adapter is compatible with all Spider Camera Holsters.
✅ EASY TO INSTALL: Attaches to your tripod with (2) cable ties... Fast and easy!
✅ FREE UP YOUR HANDS: Keeping your gear on your Spider Holster keeps your hands freed up to do other things.
✅ GEAR STAYS OF THE WAY: Keep your gear out of the way and easy to reach!
✅ COMFORTABLE CARRY: Designed to angle the tripod to keep it away from the body.
✅ SELF LOCKING DESIGN: The holster will self lock every time you your camera is holstered. Flick the lock lever upward while drawing out your camera to release it.
✅ HEAVY DUTY: Tripod Leg Adapter is crafted from highly-durable nylon composite, and the Spider Pins are made of Stainless Steel
✅ FOR TRIPODS + MONOPODS: Adapter securely attaches using the provided cable ties.
✅ ERGONOMIC DESIGN: No more awkwardly stowing your tripod / monopod in your bag.
✅ ANTI-SLIP RUBBER PADS: Built-in rubber pads assist with preventing rotation and loosening of the product after install.
✅ INCLUDES: Tripod Leg Adapter + Pins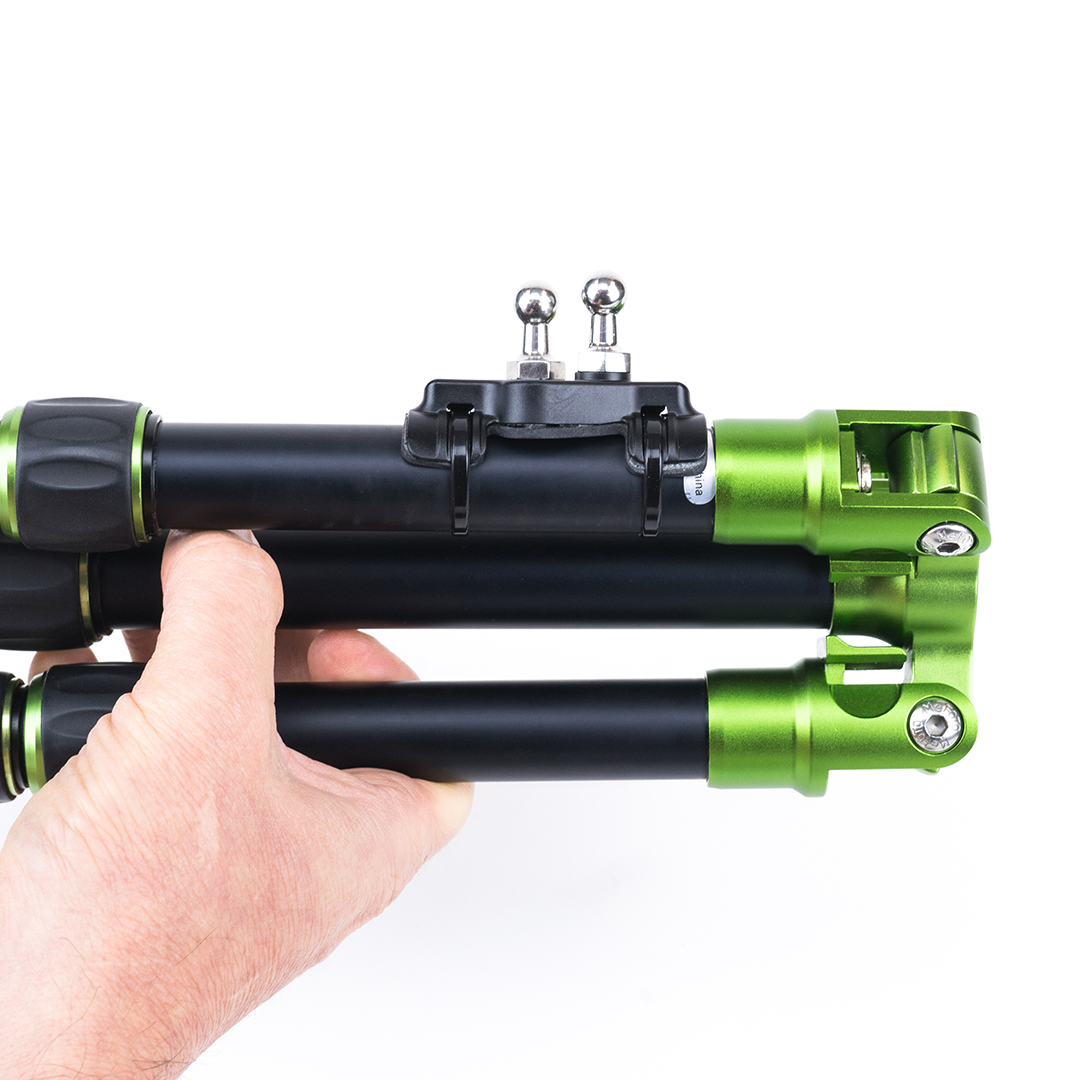 This product is rated 4.0 of 5.0 stars.
It has received 2 reviews.
Use on larger legs
I like the ability to carry a small tripod on my SpiderHolster belt, but I tried it on one with small diameter legs and the cushion slipped out and since it's not adjustable to small diameters, it doesn't grip well.
works well, but spider monkey is better
works just fine, but using the spider monkey to hold a tripod is easier and lower profile if your tripod is light enough. Would also be nicer to be able to adjust the tripod carry angle more: as is there are only two options.
Put these handy accessories on your belt, or your Spider belt!
BELT ADD-ONS
Self-locking clip for carrying a flash, light meter, battery pack & more!
SELF-LOCKING ACCESSORY CLIP KIT
View Product
Store up to 6 SD / CF cards + your phone, business cards, keys, and more!
Memory Card Pouch