3 CTO Set (Full, 1/2, 1/4) - Acrylic 3"
---
Description

Designed for the CL 2000 continuous location light, this Light & Motion 3 CTO Filter Set contains 3 CTO acrylic hard gels 3" x 3" that can be secured by the Light & Motion 3" Speed Ring Gel Holder accessory to warm the StellaPro's daylight-balanced 5600K CCT COB LED.

Key Features

Repeatable Tungsten CTO; Full, 1/2, 1/4 Set
Easily slides into Light & Motion Gel/Filter Frame
For Use With the CL 2000 Only (Not Compatible With CL Pro Models)

Tech Specs

Thermal Management: Passive Cooling
Fast Charge: False
ABOUT STELLAPRO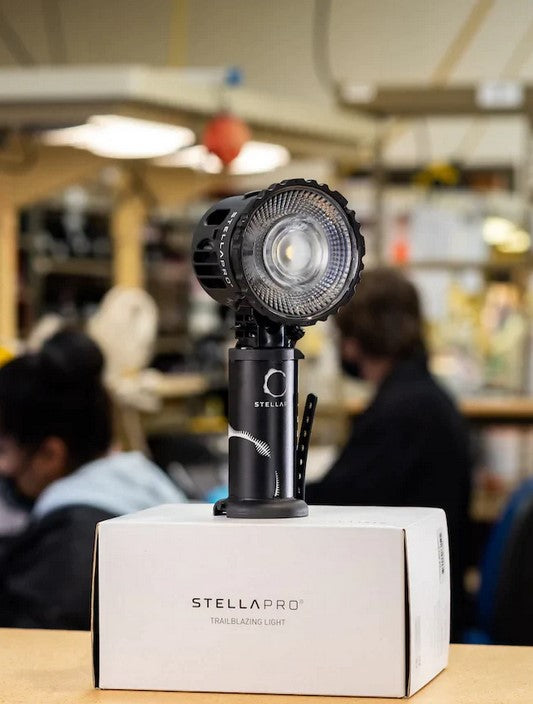 The StellaPro line of ultra-powerful compact LEDs lights for on-the-go professionals was launched by Light & Motion in 2017.

For over 30 years, Light & Motion has been a leader in lighting for demanding professional image makers shooting video and photos
underwater. We were the first to commit to powerful LED lights.

We brought our deep experience to bear on solving real problems for topside professionals. StellaPro Lights deliver high color rendering and flicker-free performance combined with the best batteries and ultra durable rain proof, drop proof enclosures for gear you can rely on.

All our products are built in California where our design and fantastic customer service team work to support our customers worldwide.

StellaPro lights are the choice of major news networks including NBC, Fox, CBS, as well as Disney. StellaPro lights have been on Air Force One and Two, lit the Weather Channel team in the middle of hurricanes, and supported reality TV shows including Whale Wars and Bachelorette.
VIEW ALL STELLAPRO PRODUCTS
View all