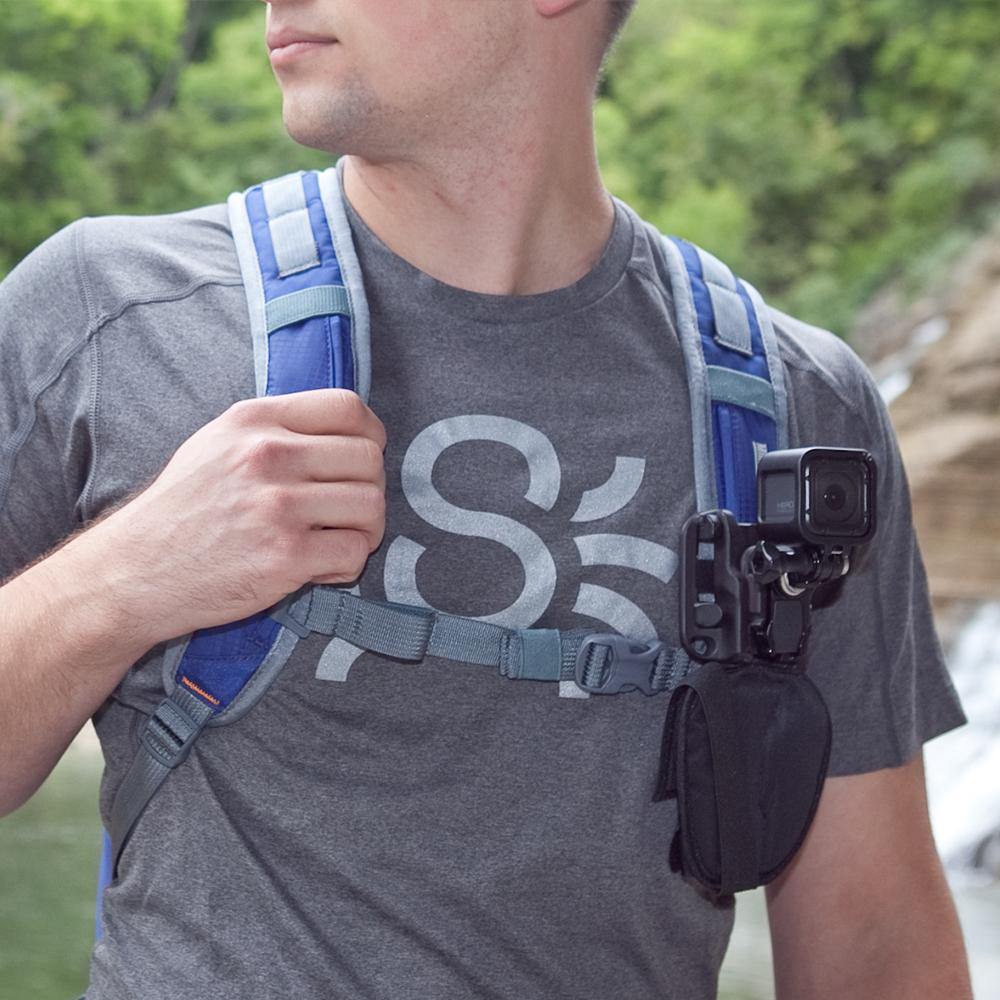 Spider X Backpack Adapter
---
DESCRIPTION
This item includes ONLY the Spider Backpack Adapter, no camera holster or camera plate included.
Spider Backpack Adapter
The Backpack Adapter fastens to your backpack's strap, or the front of the Adapter can be looped through any casual belt. The camera pad on the Backpack Adapter has an elastic velcro strap, this is used to secure the camera lens when not in use, preventing excessive camera bounce while also protecting against scuffing.

The Spider X holster can also be removed from the adapter and fastened to any belt for use on the hip. You can also use the entire Backpacker kit with any belt. 

The Backpack Adapter is compatible with SpiderLight or Spider X Camera Holsters and allows you to easily and securely clip your holster into the Backpack Adapter.


The Backpack Adapter is compatible with our AS2 (Arca Swiss) Adapter Plate, and our AS-RC2 (Arca Swiss / Manfrotto RC2) Adapter Plate. Attach the plate to your camera and slide it into Backpack Adapter as an alternative way to carry on the go!


GoPro Compatible Adapter Plate
This adapter plate pairs with our Spider Backpack Adapter, and will pair with GoPro style brackets and camera cases.

INCLUDES
(1) Spider Backpack Adapter
(1) GoPro adapter plate
NOTE:
GoPro / Action Camera is not included.
No camera holster or camera plates are included.
This product has no reviews yet.
Put these handy accessories on your belt, or your Spider belt!
BELT ADD-ONS
Self-locking clip for carrying a flash, light meter, battery pack & more!
SELF-LOCKING ACCESSORY CLIP KIT
View Product
Store up to 6 SD / CF cards + your phone, business cards, keys, and more!
Memory Card Pouch