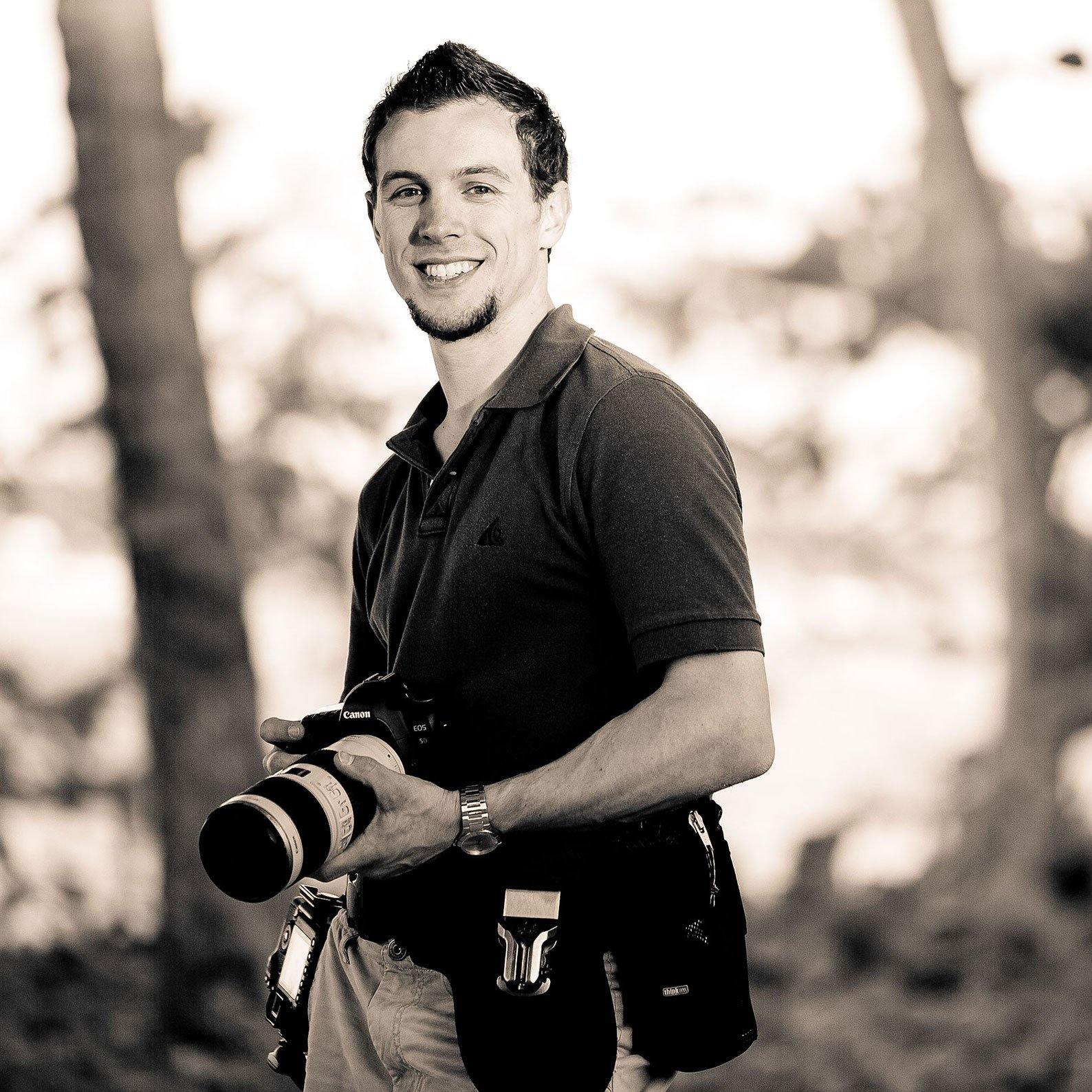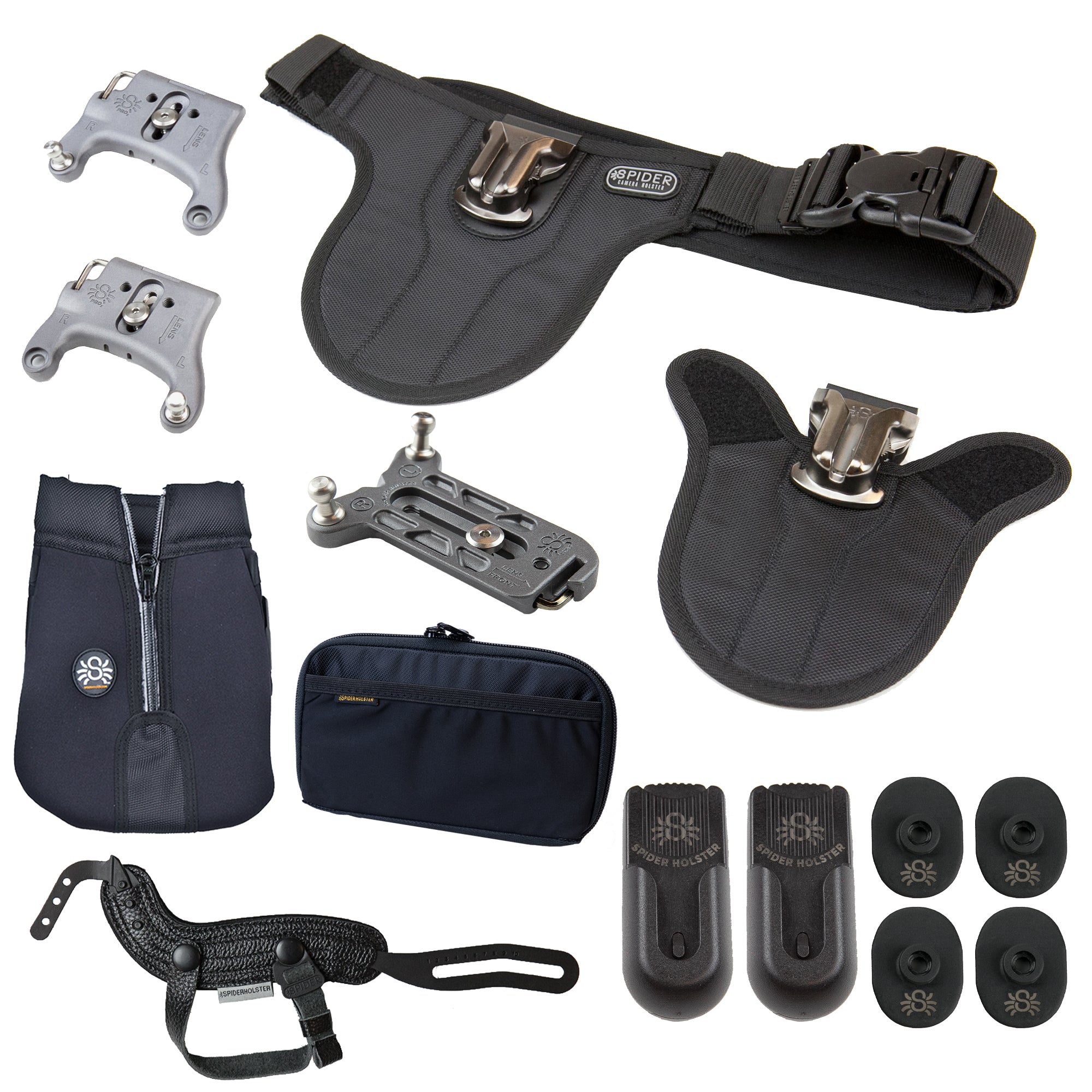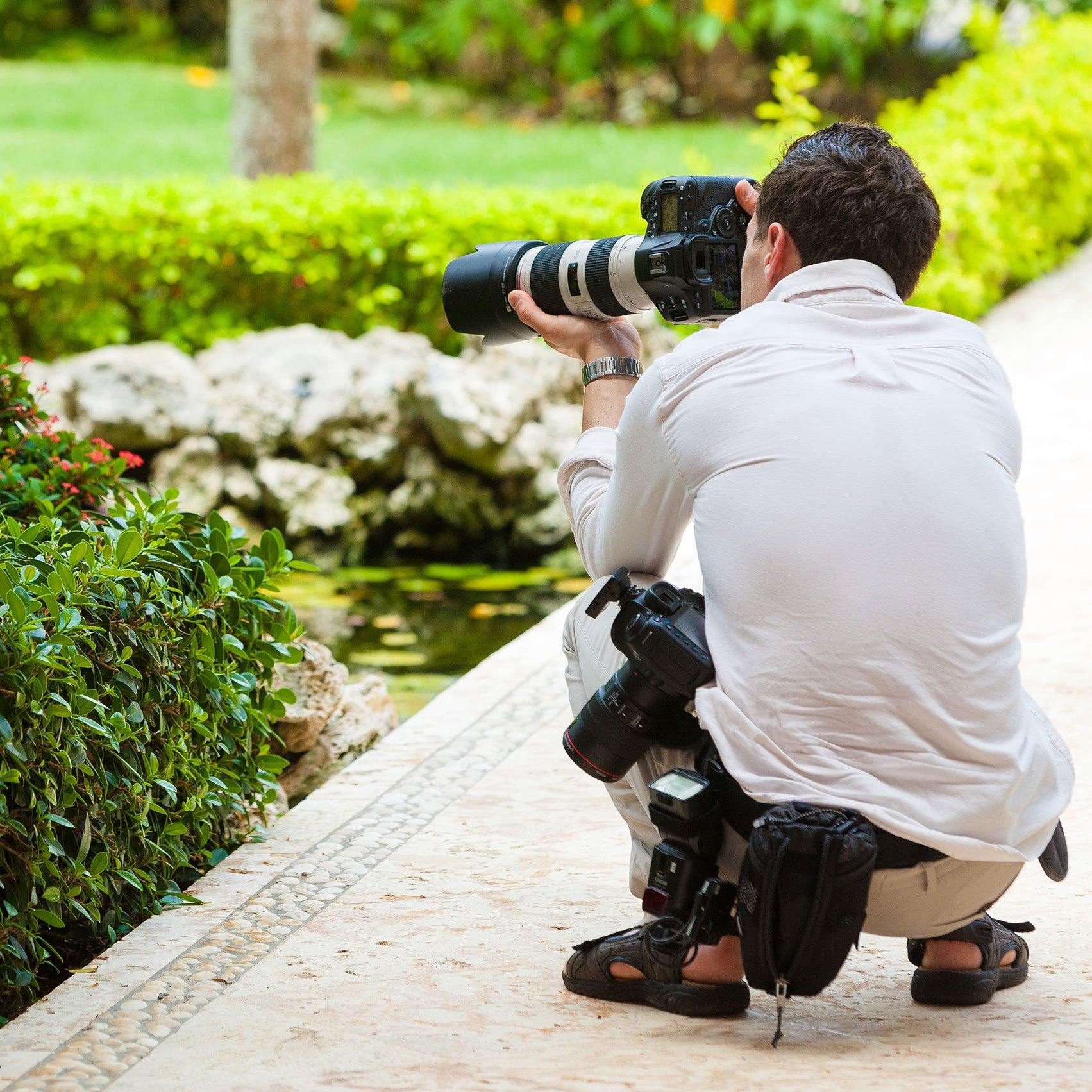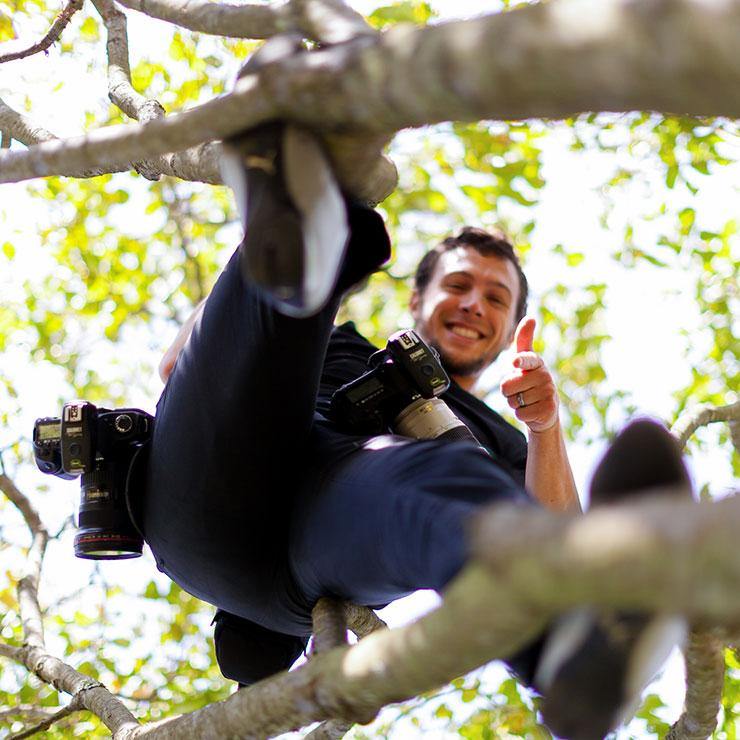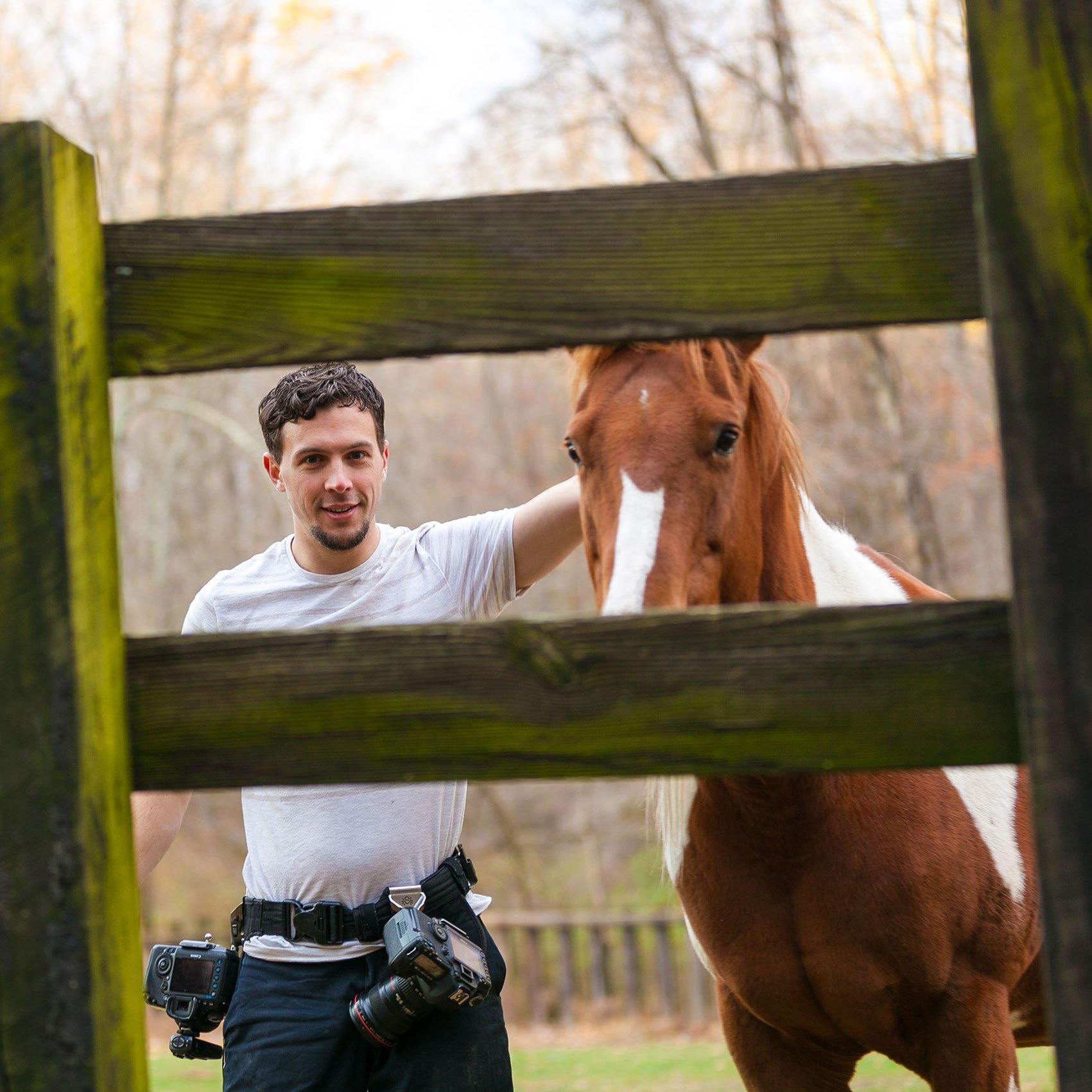 The Dan Salvo Kit
---
DESCRIPTION:
The official kit for the "Ninja" of Wedding photography himself, Dan Salvo! The Dual DSLR Camera System allows him to take weight off of his neck and shoulders, as well as keep his hands free to set up shots.
His choice accessories also allow him to quickly switch memory cards, camera lenses, and other camera gear like a camera flash, light meter, and more on the fly!

 
Available for both DSLR and Mirrorless cameras. 


PRODUCT HIGHLIGHTS:
Belt fits waists 28 - 50 inches (71 - 127cm)
INCLUDES:
(1) SpiderPro Dual DSLR Camera System v2
(1) SpiderPro Hand Strap v2 (Black)
(1) Memory Card Organizer v2
(1) Medium Lens Pouch
(2) SpiderMonkey Accessory Clip Sets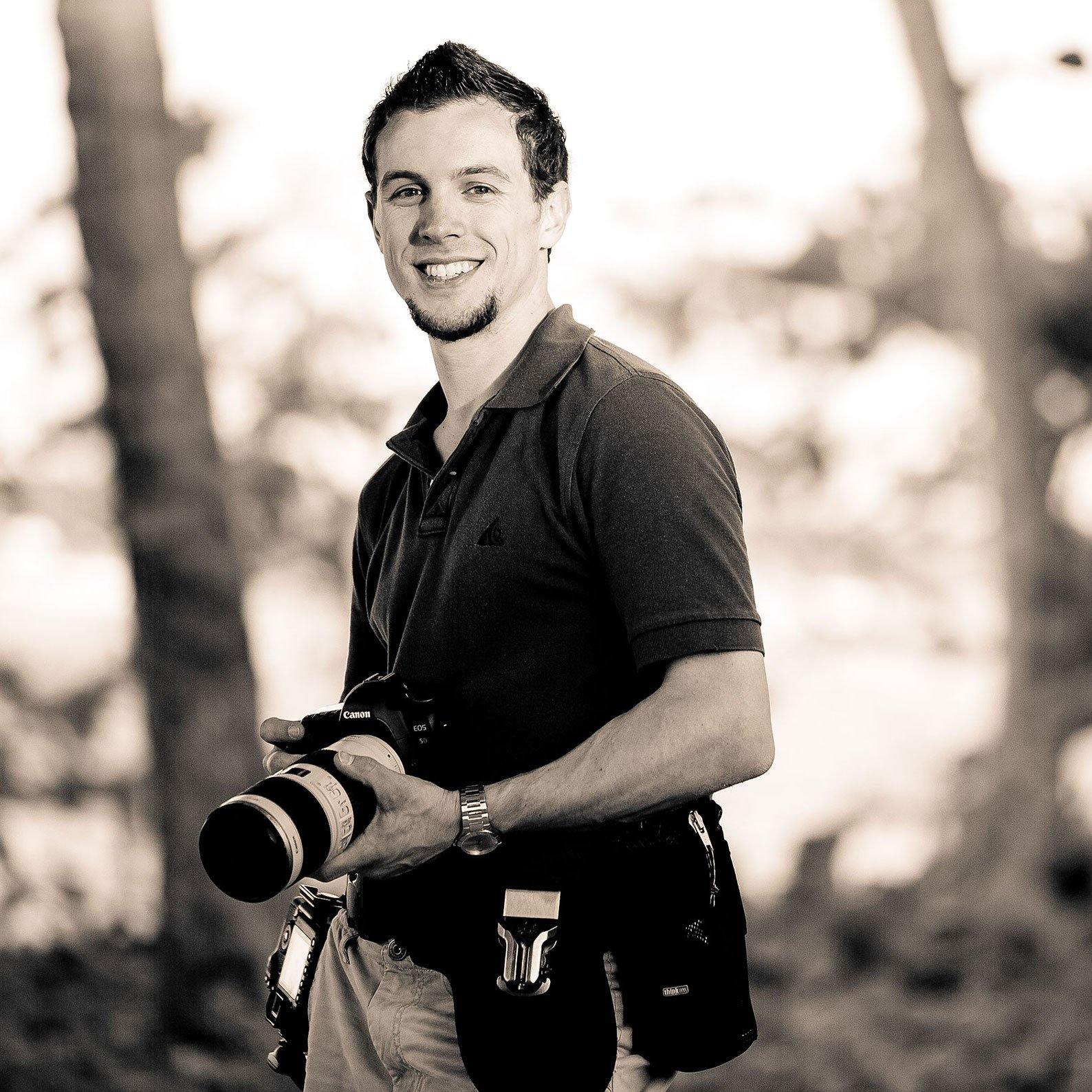 This product is rated 5.0 of 5.0 stars.
It has received 2 reviews.
Fantastic replacement option for camera straps
I bought the "Dan Salvo Kit", which included memory card pouch, medium lens pouch, 2 sets of spidermonkey accessory clips and a Dual Mirrorless Camera Spider Holster (you have to make notes during checkout if you want the mirrorless setup instead of the original DSLR plates for the kit). As well as a hand strap.
Here are my observation from using it for the first time during a shoot last weekend:
The Dual Mirrorless Spider Holster is definitely the highlight of this kit, it's fairly easy to assemble (kit came with the second camera holster detached, which required you to watch an online tutorial on how to attach the second holster to the belt)
The mirrorless camera mounting plates fits my Sony A7 IV and A7 R III mirrorless cameras perfectly, and is well constructed with solid piece of machined materials. The telephoto lens plate v2 is also very well constructed, I'm delighted by the included hex tool holding mechanism build inside the plate for mounting and dismounting the plate to the lens. Both camera plates and lens plate are Arca swiss compatible.
The holstering mechanism is very well designed, my cameras rested under the holster nicely and securely. It's also a lot more comfortable to carry the cameras on your waist, even for two of the heaviest lens, compared to on your shoulder or neck. The release mechanism on the holster can be unlocked for easy retrieve, or locked for added security. But rest assured, once the camera is sat in the holster, even unlocked, the chance of them falling out of holster is next to none. All it took is 5 mins to get to the action of putting the camera into holster and sliding it out, and we totally fall in love with this setup, it's so easy to use!
The medium sized lens pouch can hold some prime lens comfortably, but did not fit our 24-70 F2.8 GM zoom lens.
The memory card holder pouch can hold 9+ sd cards comfortably, but we found little use for it. A utility pouch included in the kit might be more useful than this.
The SpiderMonkey Accessory Clip is quite useful too, we used one set to mount our hotshoe flash to the belt for easy carrying.
The hand strap seems well built, and can be upgraded to be placed directly in a holster if you purchase additional hardwares, but can be nicely installed under exsisting camera plate for easy use.
All in all, we found the spider holder a very worthy addition to our on-location shoots. If you mostly use just one camera, then the single camera setup might be the best bet in terms of value.
The limitation of the holster setup, or maybe only applies to the dual-camera setup, is that for a smaller waist, the amount of useable space for clipping additional accessories is quite limited, after we put two camera holsters on the belt, there are quite limited amount of space left for other accessories.
Top notch
I moved away from Spider (version 1) but v2 is a massive improvement. Great set up and I've also added the accessory pouch for my phone, keys and lens caps! Service direct from Spider was 1st class. Only contacted you for a spare safety strap for my hand strap and ended up with all this. Thanks guys
Put these handy accessories on your belt, or your Spider belt!
BELT ADD-ONS
Self-locking clip for carrying a flash, light meter, battery pack & more!
SELF-LOCKING ACCESSORY CLIP KIT
View Product
Store up to 6 SD / CF cards + your phone, business cards, keys, and more!
Memory Card Pouch