" Remove even a single component from this belt and it would have a real impact on the images I'd be able to capture. I use the Dual Camera System to hold two bodies – typically one with a wide lens like the Canon 16-35mm f/2.8L and the other with my 70-200 f/2.8L II IS. I keep a Hand Strap on my primary body – the one with the 70-200 – and mount it on my right hip. It keeps the camera secure in my hand so I can maintain a solid grip when unlocking it after climbing to a radical new location! " – Dan Salvo

READ BELOW: DAN SALVO GIVES AN OVERVIEW ON HOW HE USES SPIDER DURING HIS PHOTOSHOOTS

" I keep my first Spider Monkey just behind my left holster. There are many times throughout the day when I need a flash quickly, whether it be for a backlight/hairlight, illumination for a background, etc., so I keep this one holstered throughout the entire day. I keep it just far enough behind the holster on my left hip to ensure there's room for the camera and the wide lens, mounted down and facing backwards.

Just behind that is my Memory Card Organizer. I keep both CF and SD cards in here, and sometimes my car key (on the inside) and iPhone (on the outside). When I need access, I usually just rotate the entire belt to bring the MCO towards my front.
"The perfect setup for any wedding photographer!"
My radio rests up against the side of my Medium Lens Pouch, which is essentially on my back right side. I use this pouch for a variety of things. Sometimes it's a specialty prime lens like a Macro 100mm f/2.8L or the 85mm f/1.2; I often want these lenses for specific shots, but they're not versatile enough to have mounted on my cameras when we're away from our gear bags. Other times I'll use it to hold the LED panels we use for ring shots or some other random gear.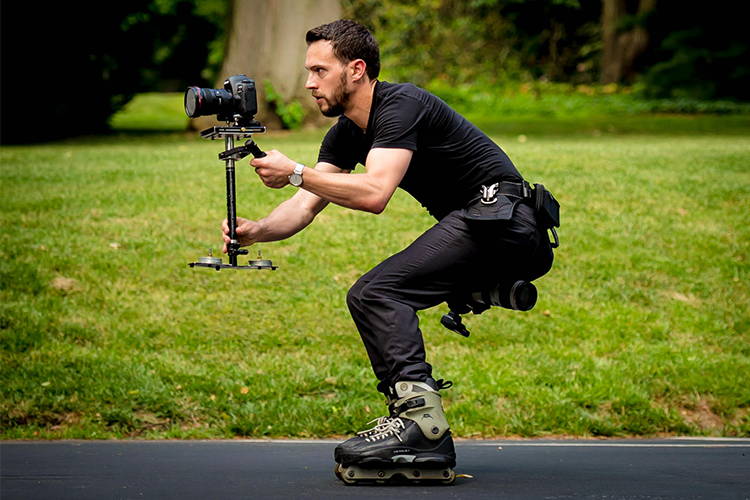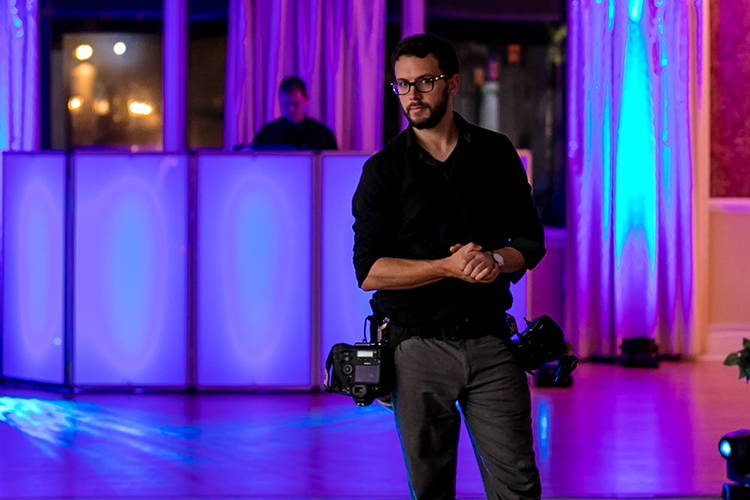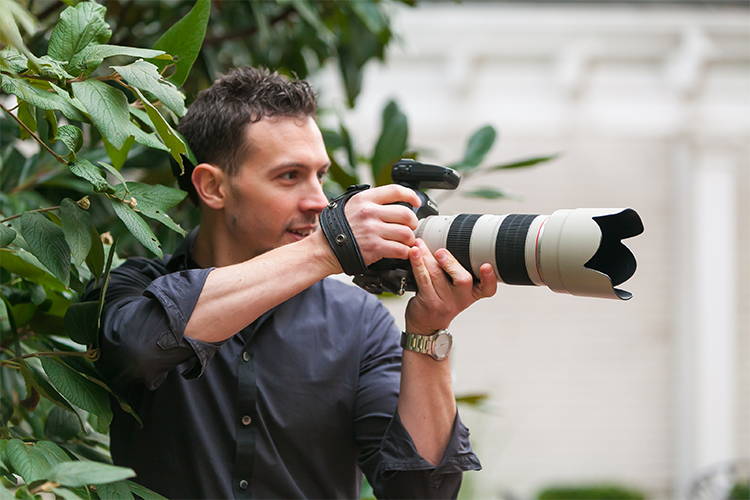 Continuing to the back side of the belt, I have a 2nd Spider Monkey to hold my radio. I use this to communicate with my other photographer(s) throughout the day, and we use secret service style headsets wired under our shirts, so we don't need access to this radio once it's attached. "