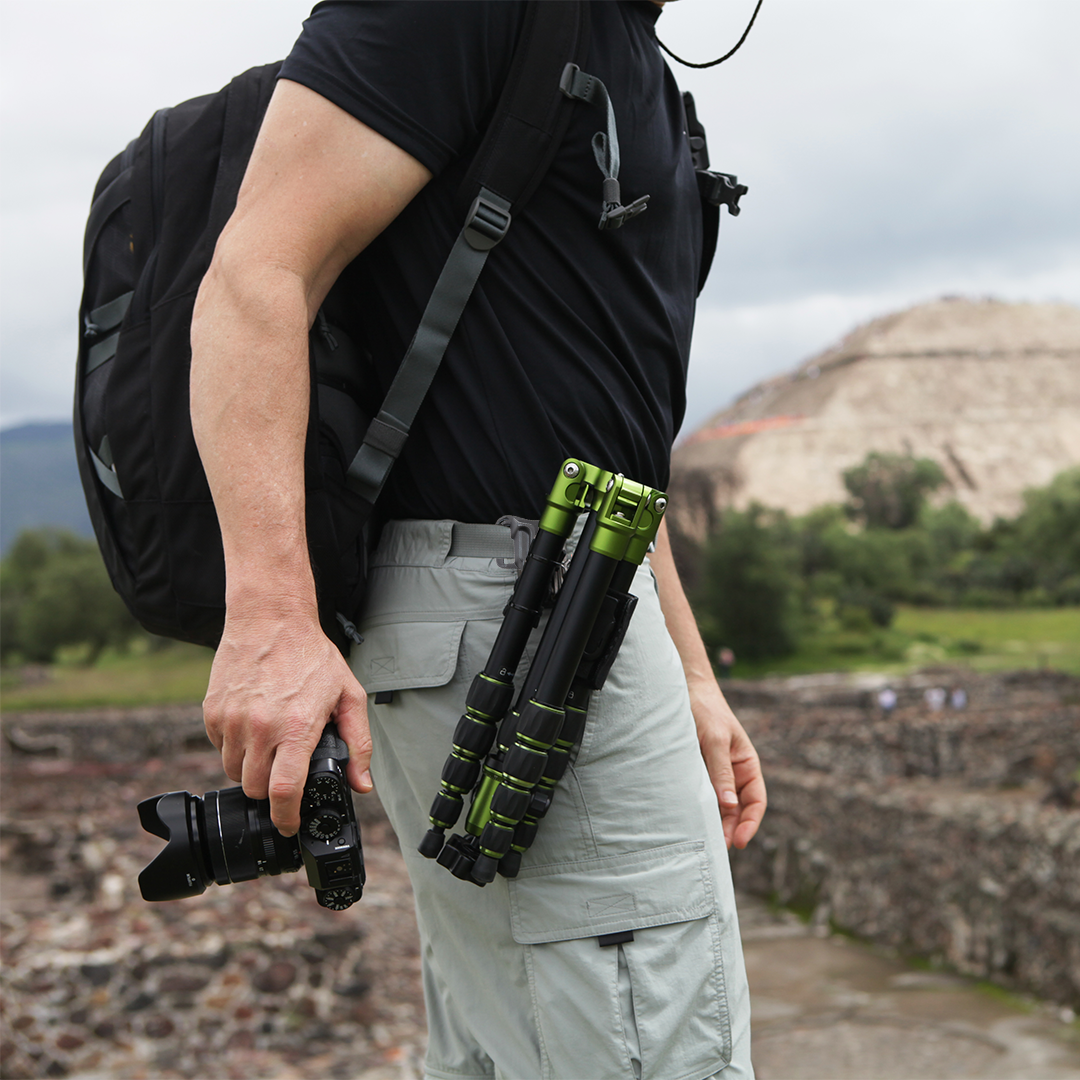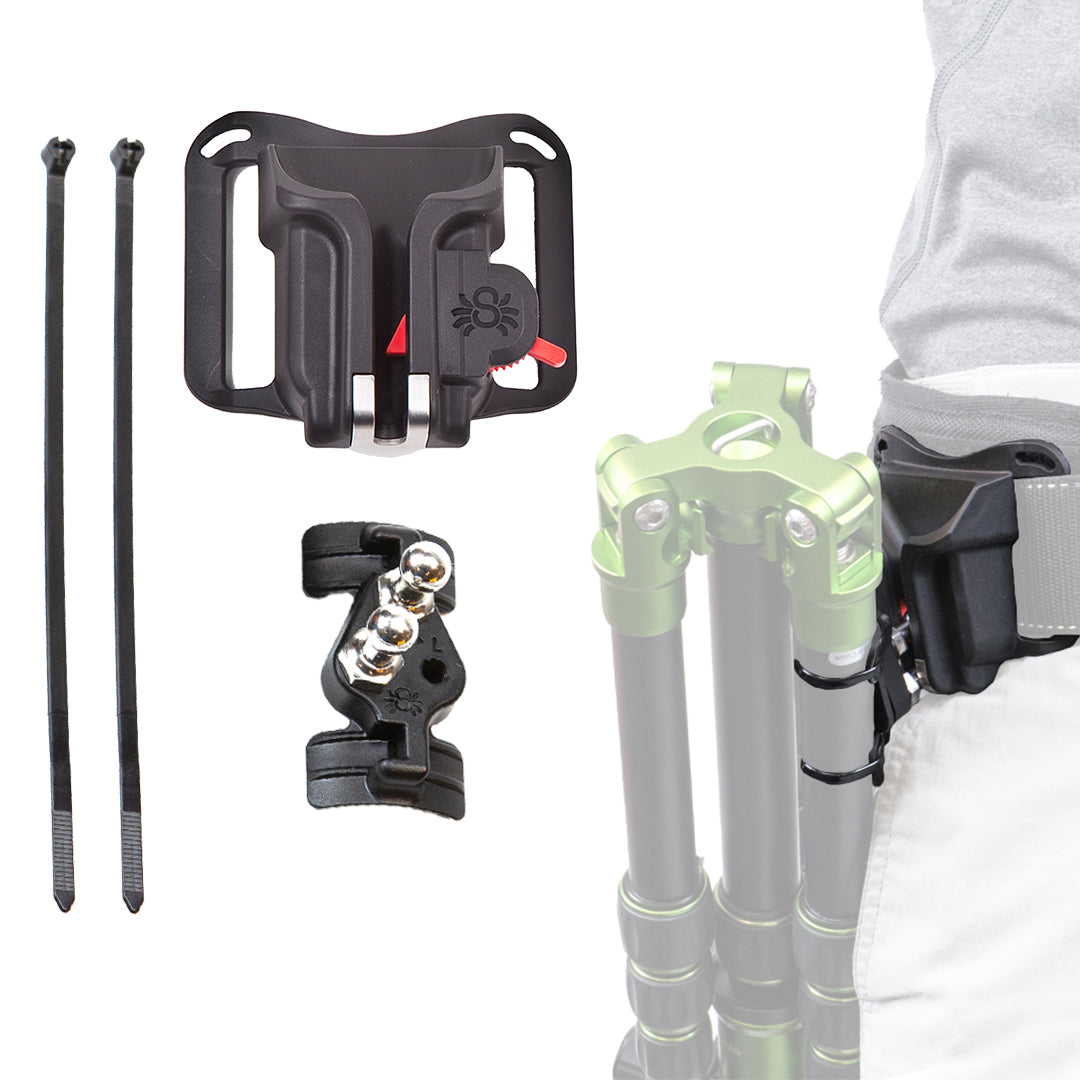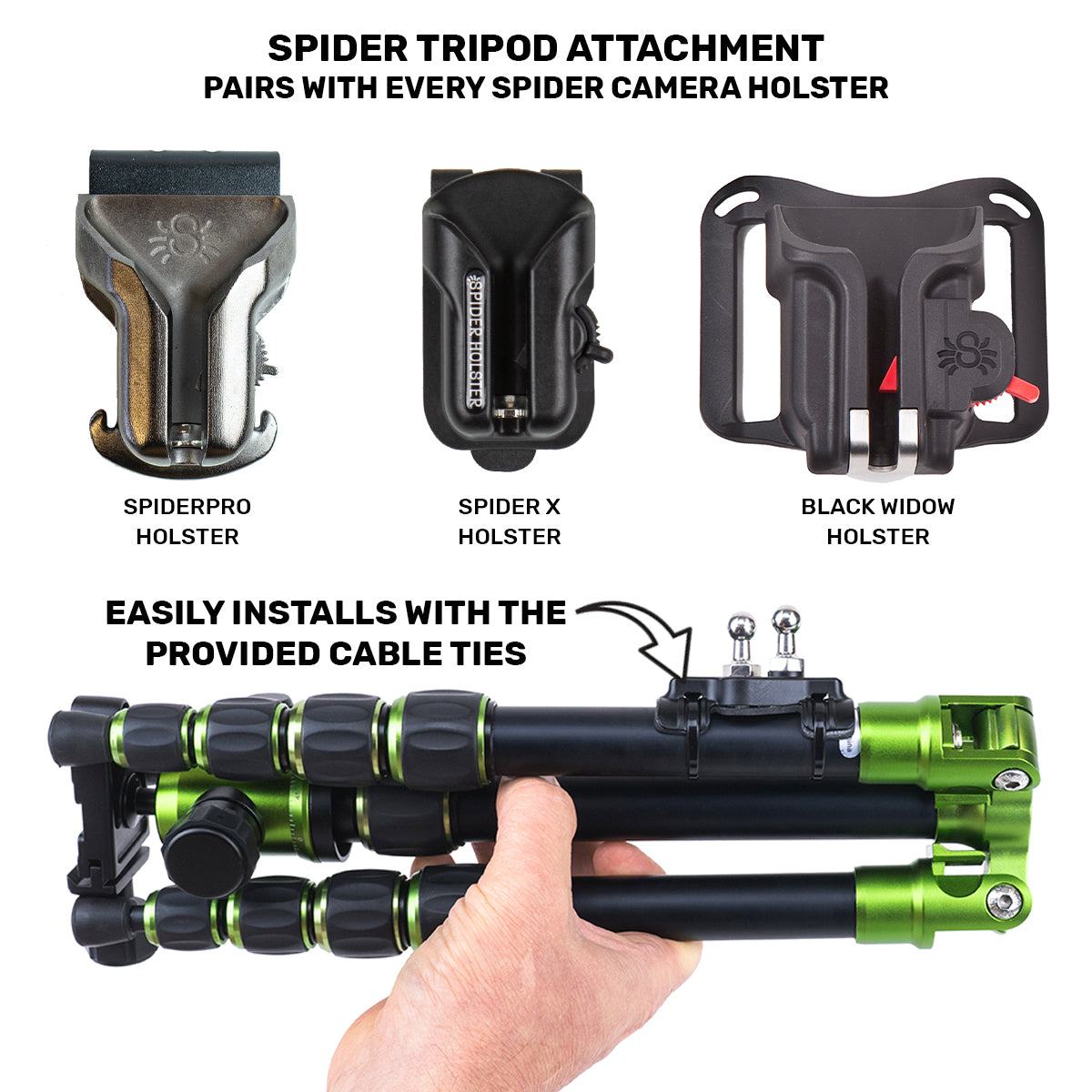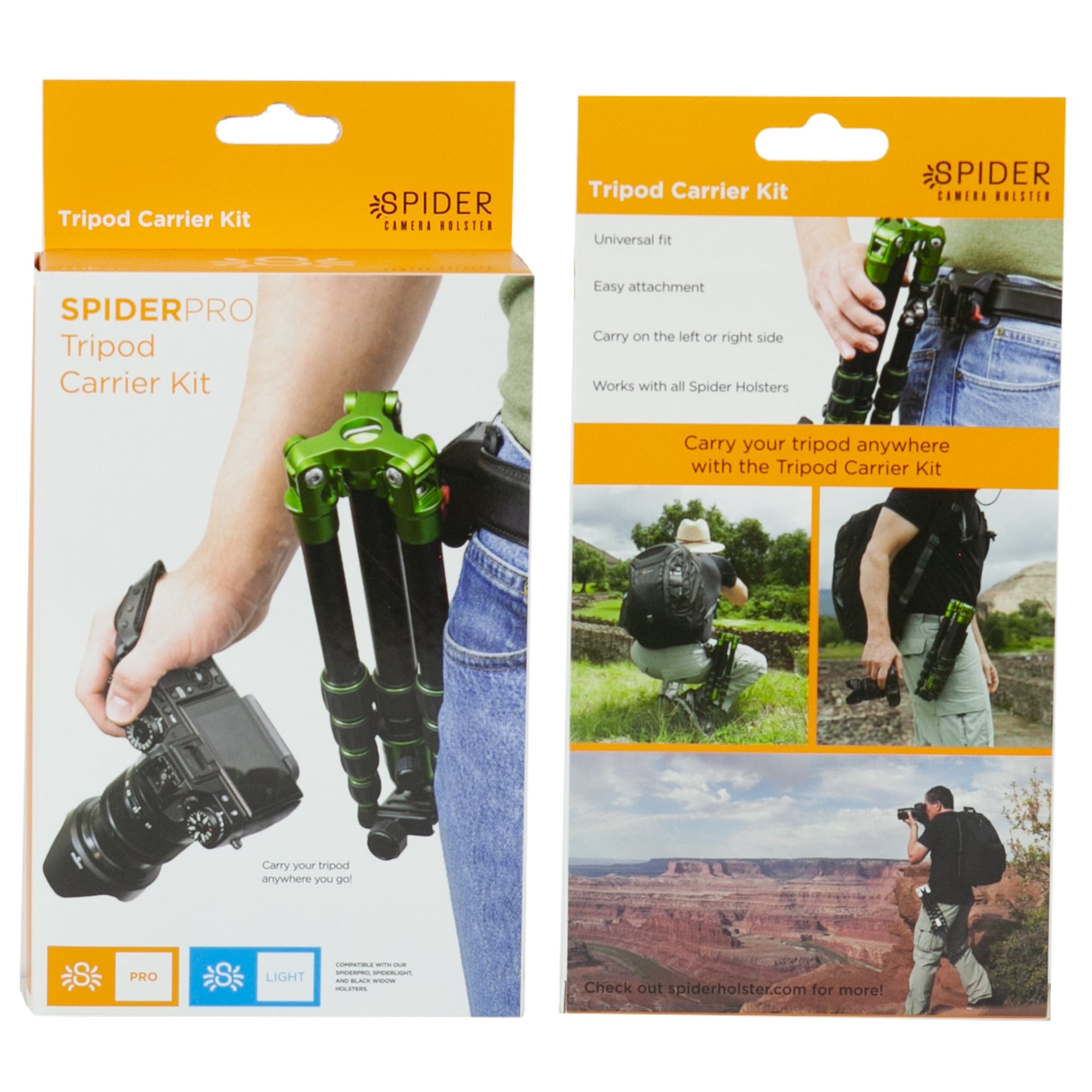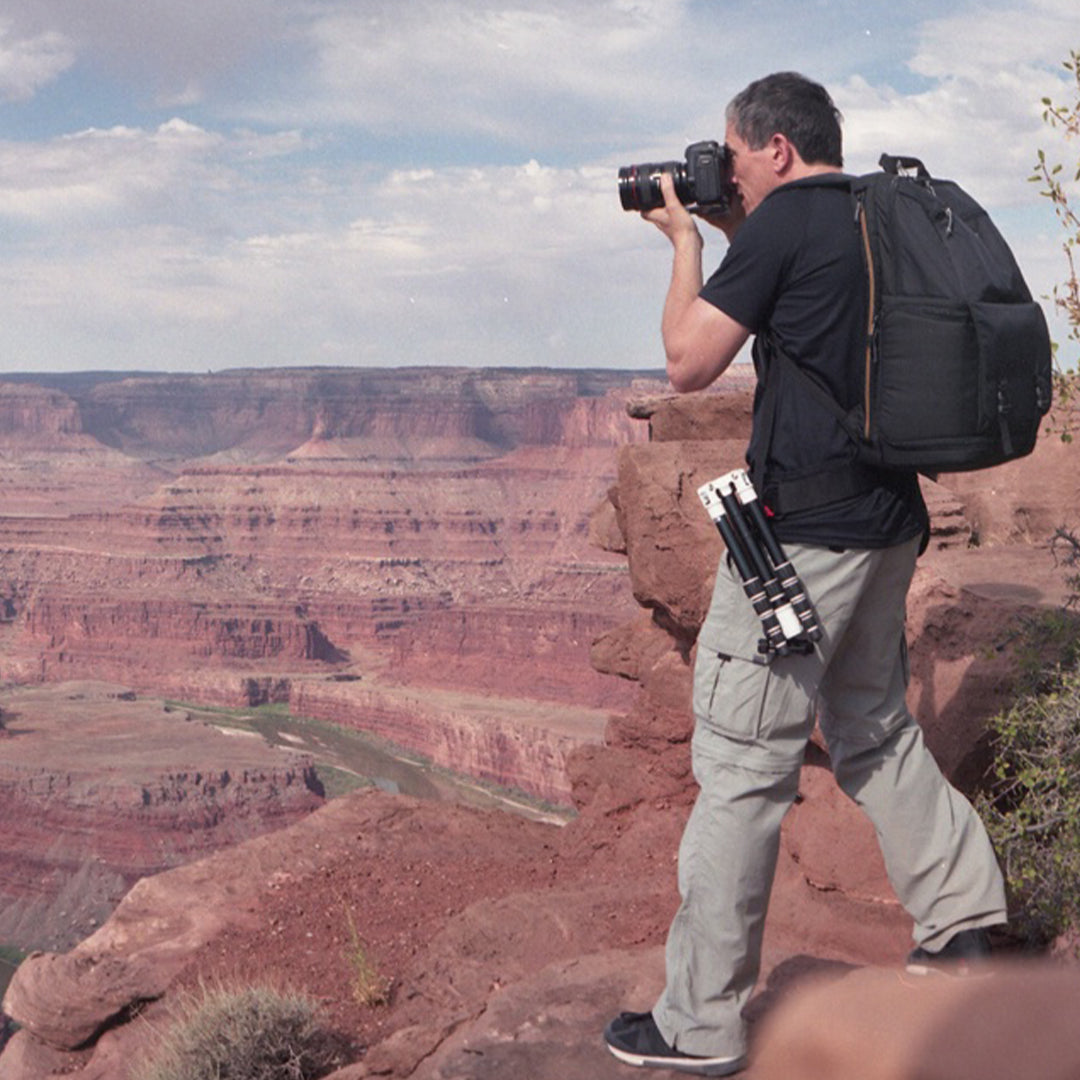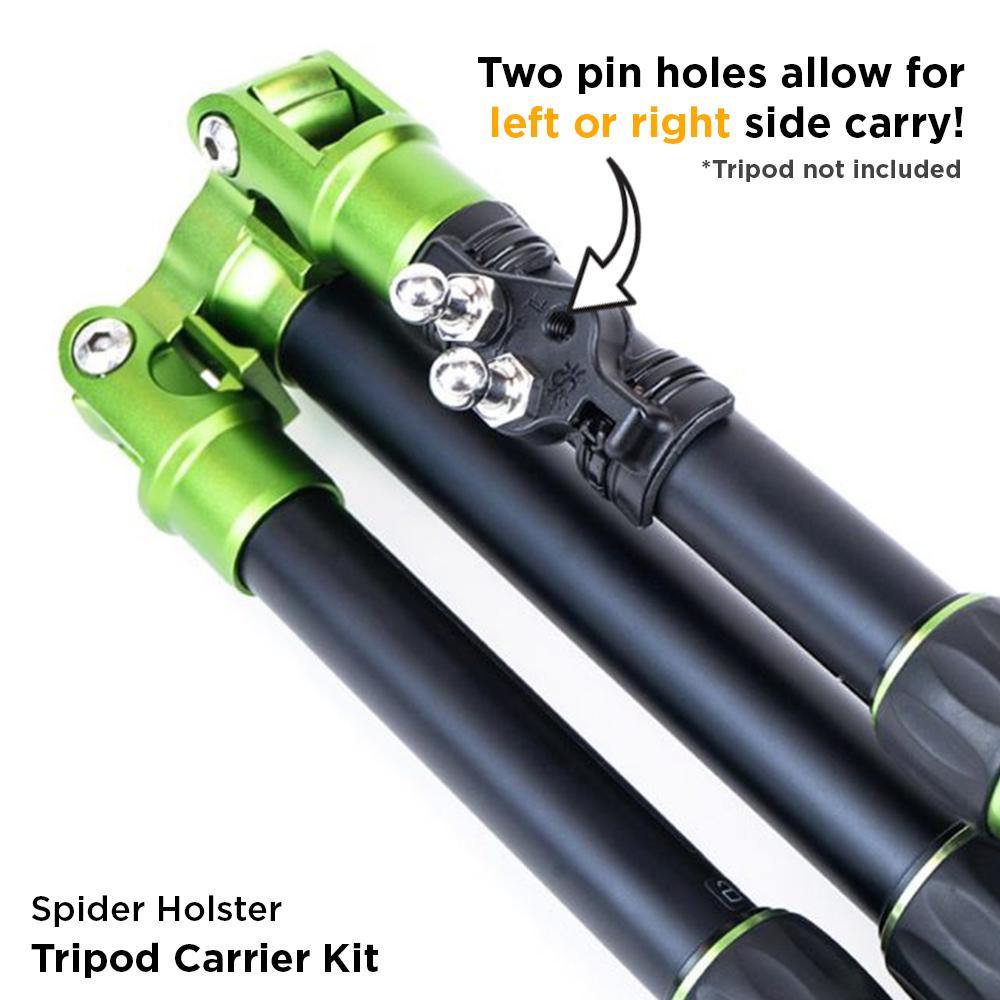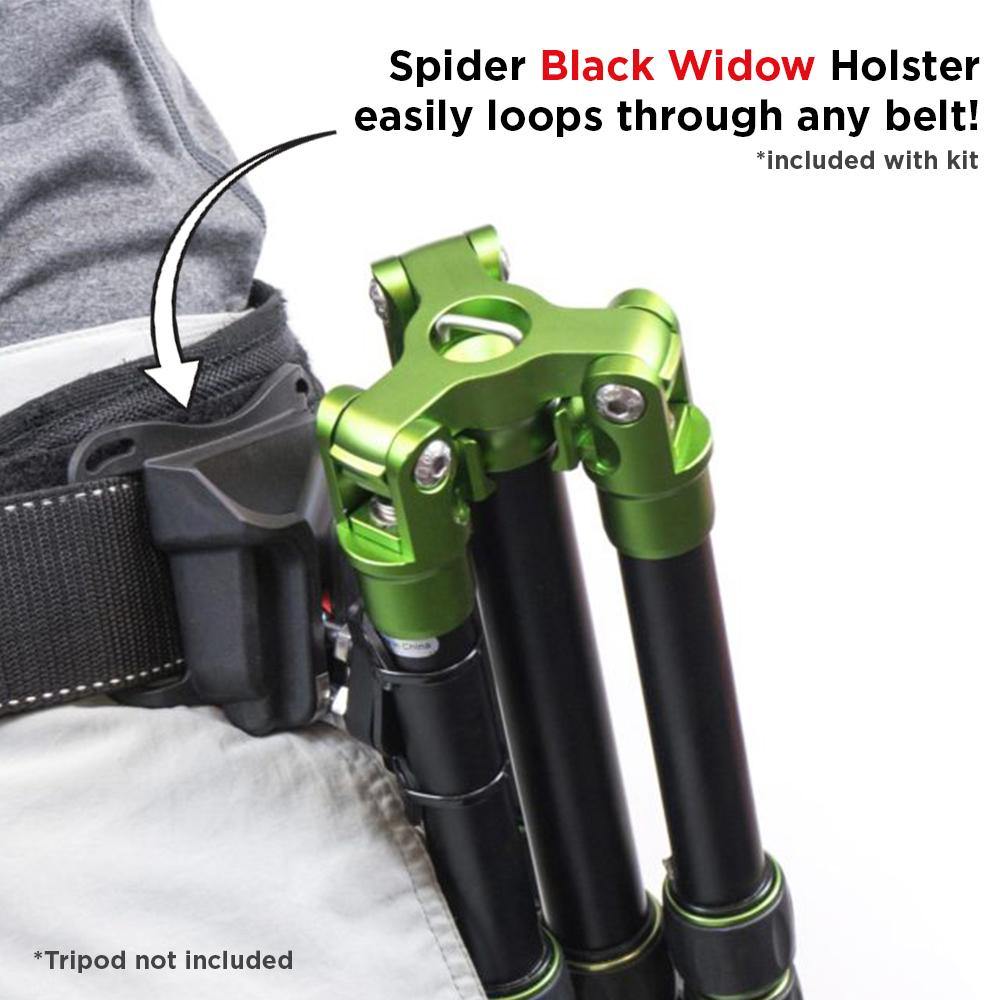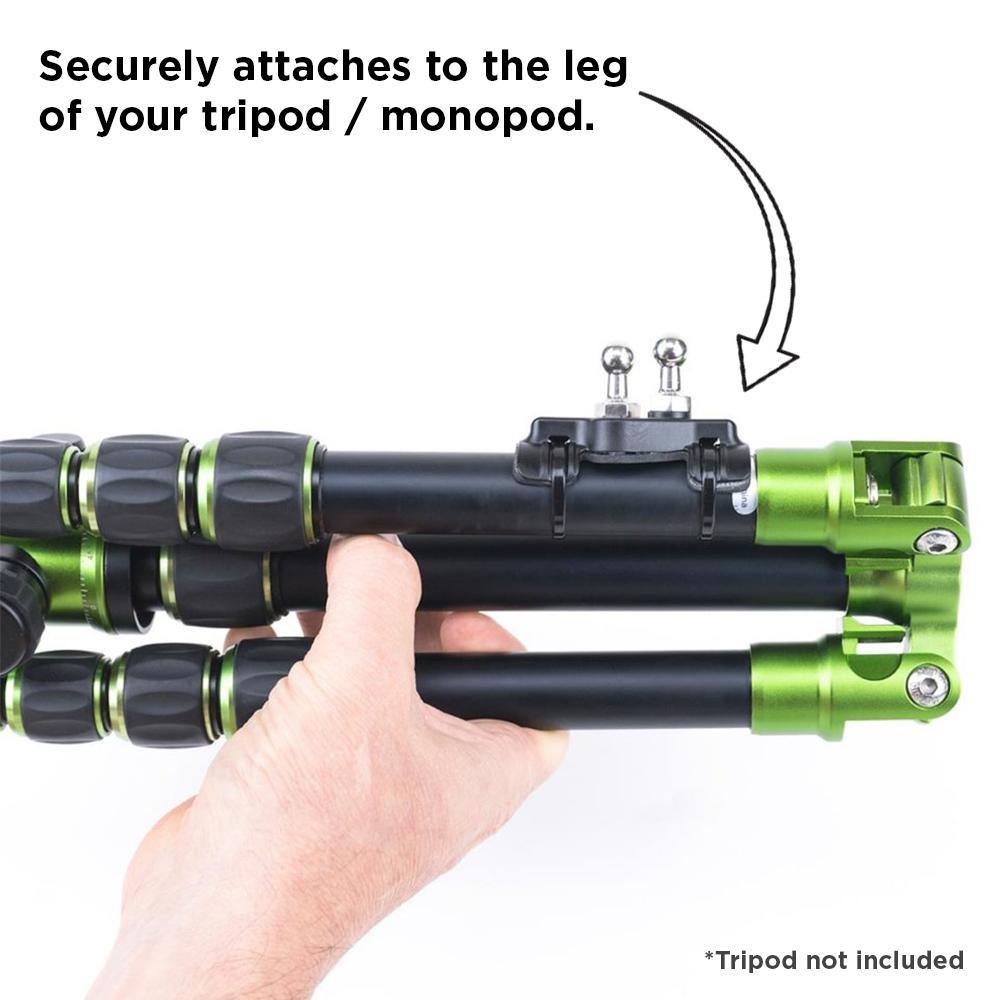 Tripod Carrier Kit
---
DESCRIPTION:
PRODUCT HIGHLIGHTS:
INCLUDES
(1) Spider Tripod Carrier Attachment
(1) BlackWidow Camera Holster + Pad
(2) Low Profile Cable Ties
(1) Adjustment Wrench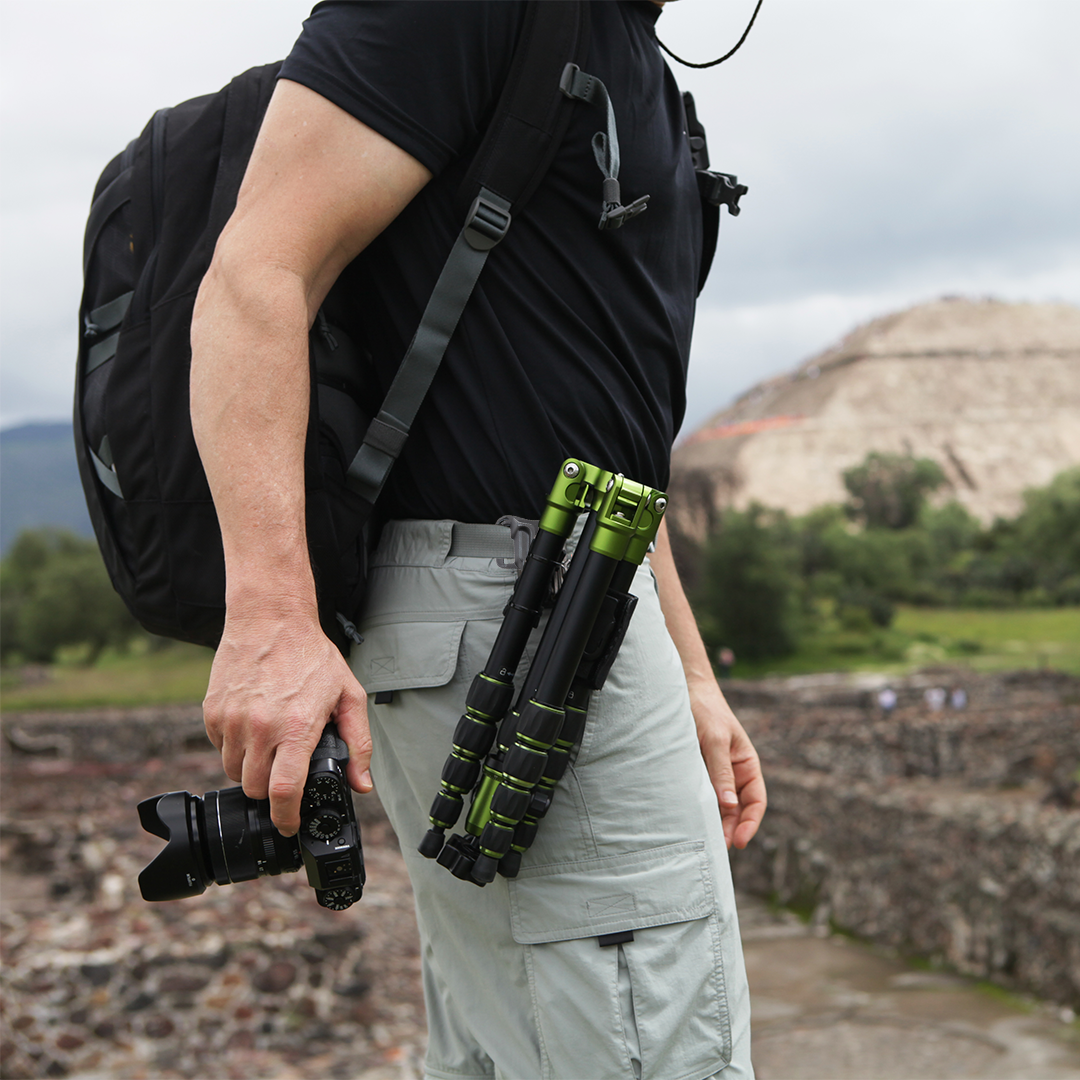 This product is rated 4.9 of 5.0 stars.
It has received 10 reviews.
Very comfortable
Carrying a mirrorless system on one side in the Spider X holster and a travel tripod on the other side with the tripod carrier kit has enabled me to take weight off my back and shoulders. I leave my backpack in the car and just enjoy the extra mobility and comfort that I gain from the Spider system. The only downside is that the tripod carrier is held onto the tripod by plastic ties that cannot be reused; thus, if you have more than one tripod or monopod you need a carrier for each one. Also if you have a tripod that has a manufacturer's carry bag that is snug, the tripod with the carrier may no longer fit into the bag (e.g., Peak Design tripods).
Tripod helper
Was getting tired of my tripod being part of my case or having to just flat out carry it. This tripod carrier - I put it on my holster belt and not carry a second camera and wow,..camera on hip, tripod on hip, lens in pouches and I am off. NICE ADDITION!
Tripod Carrier
Great product, I have a trip coming up and I'll be using my carrier.
Thanks for a great product
Great kit
This tripod kit works very well with the small travel tripod I have. I use this with a small Sony RX100 camera to take video at high school wrestling meets. Very handy when I need to move from one location to another frequently.
Excellent product, fast delivery!!!
Very nice product, I am very happy to have this product for my tripod.
Put these handy accessories on your belt, or your Spider belt!
BELT ADD-ONS
Self-locking clip for carrying a flash, light meter, battery pack & more!
SELF-LOCKING ACCESSORY CLIP KIT
View Product
Store up to 6 SD / CF cards + your phone, business cards, keys, and more!
Memory Card Pouch