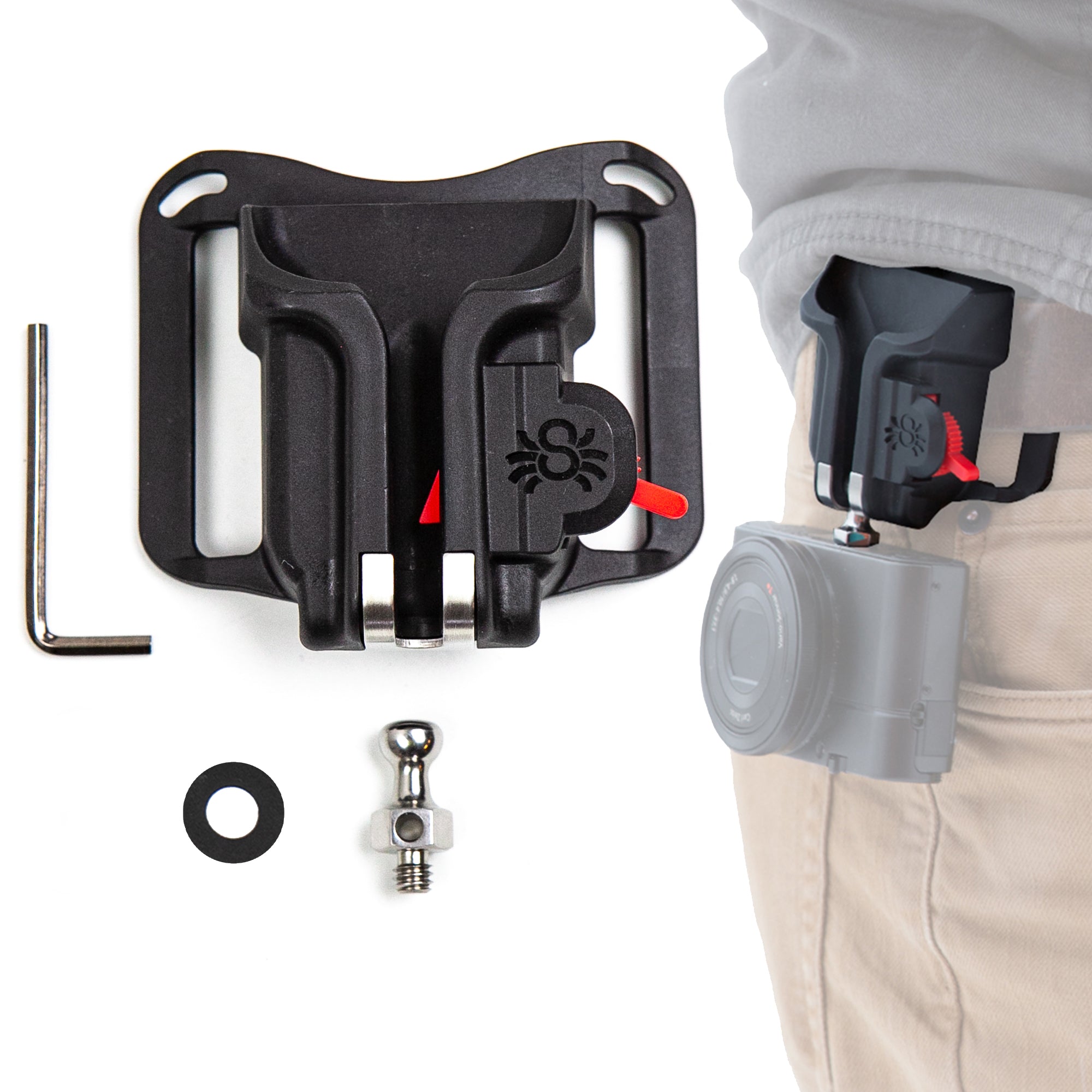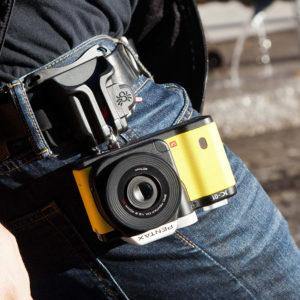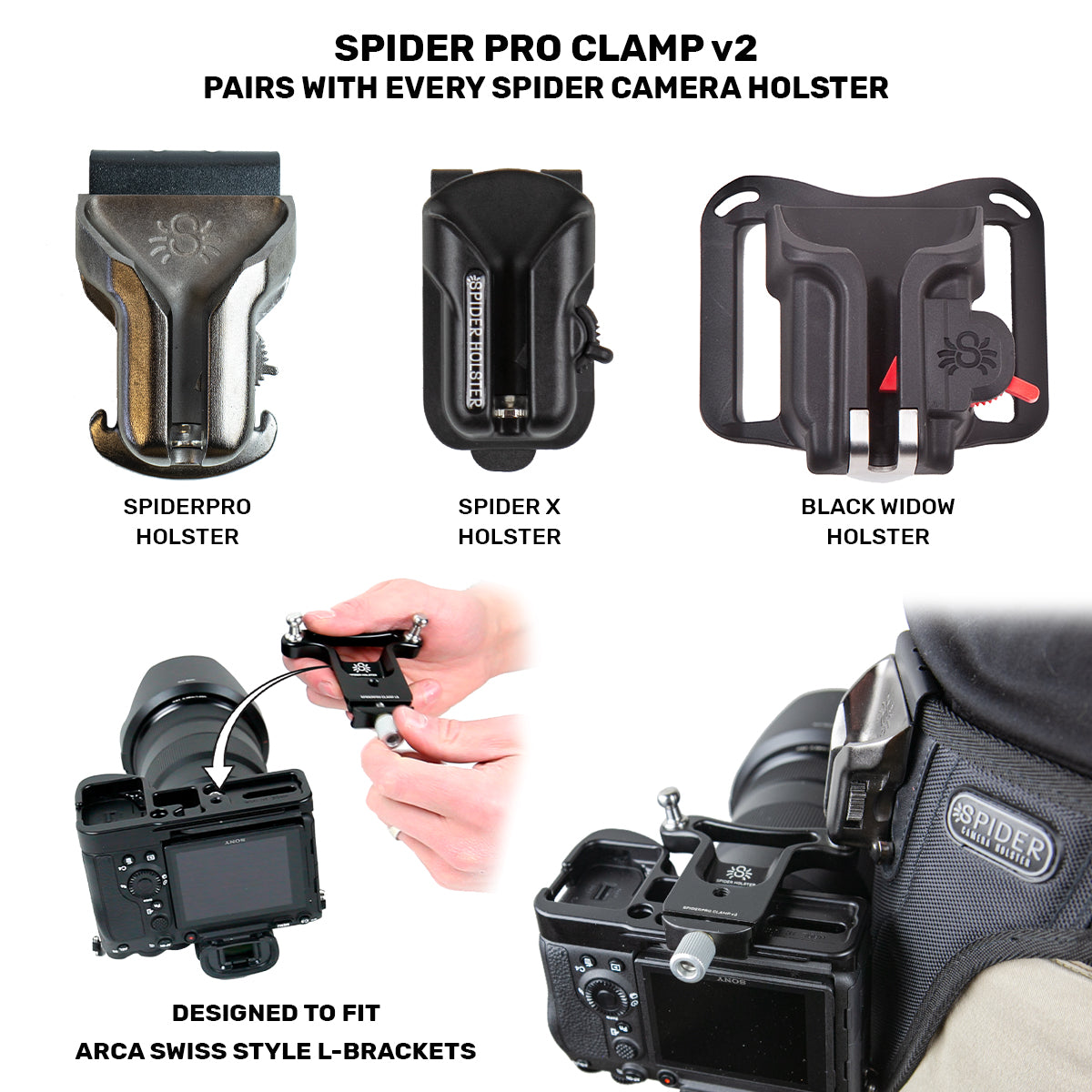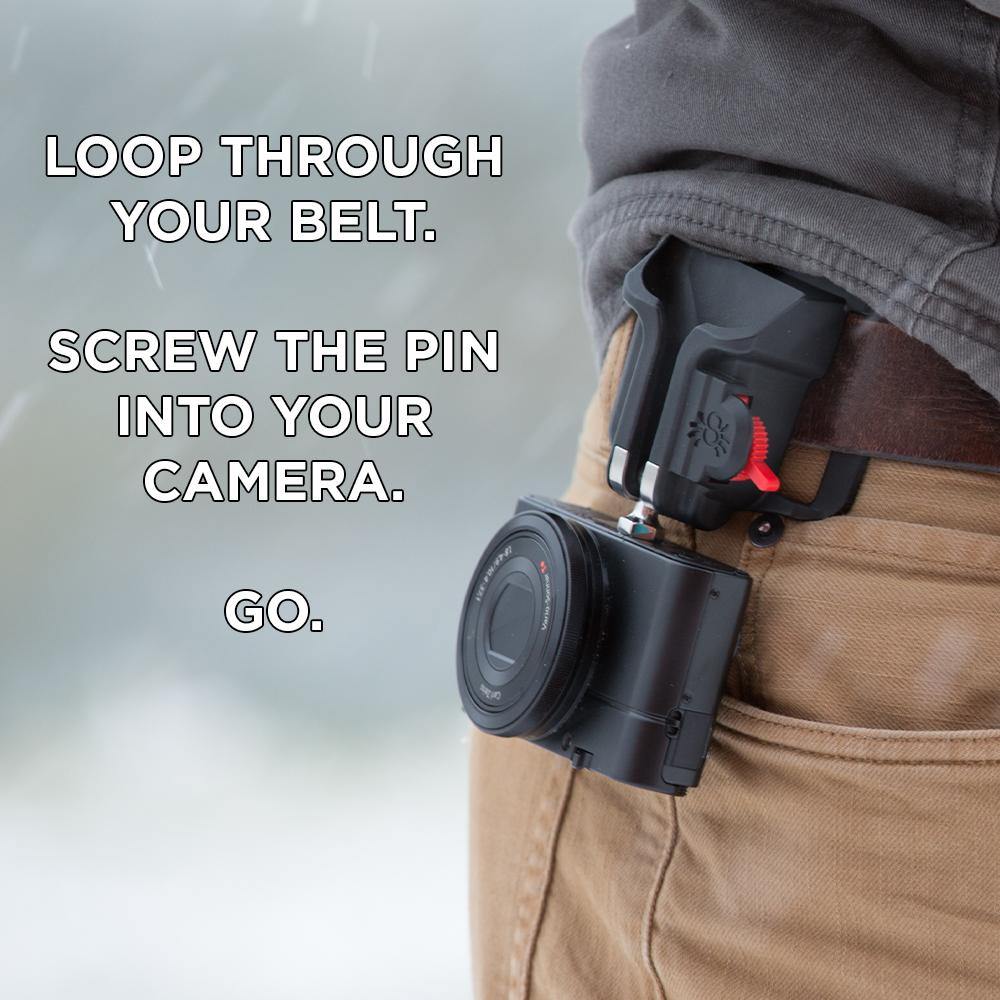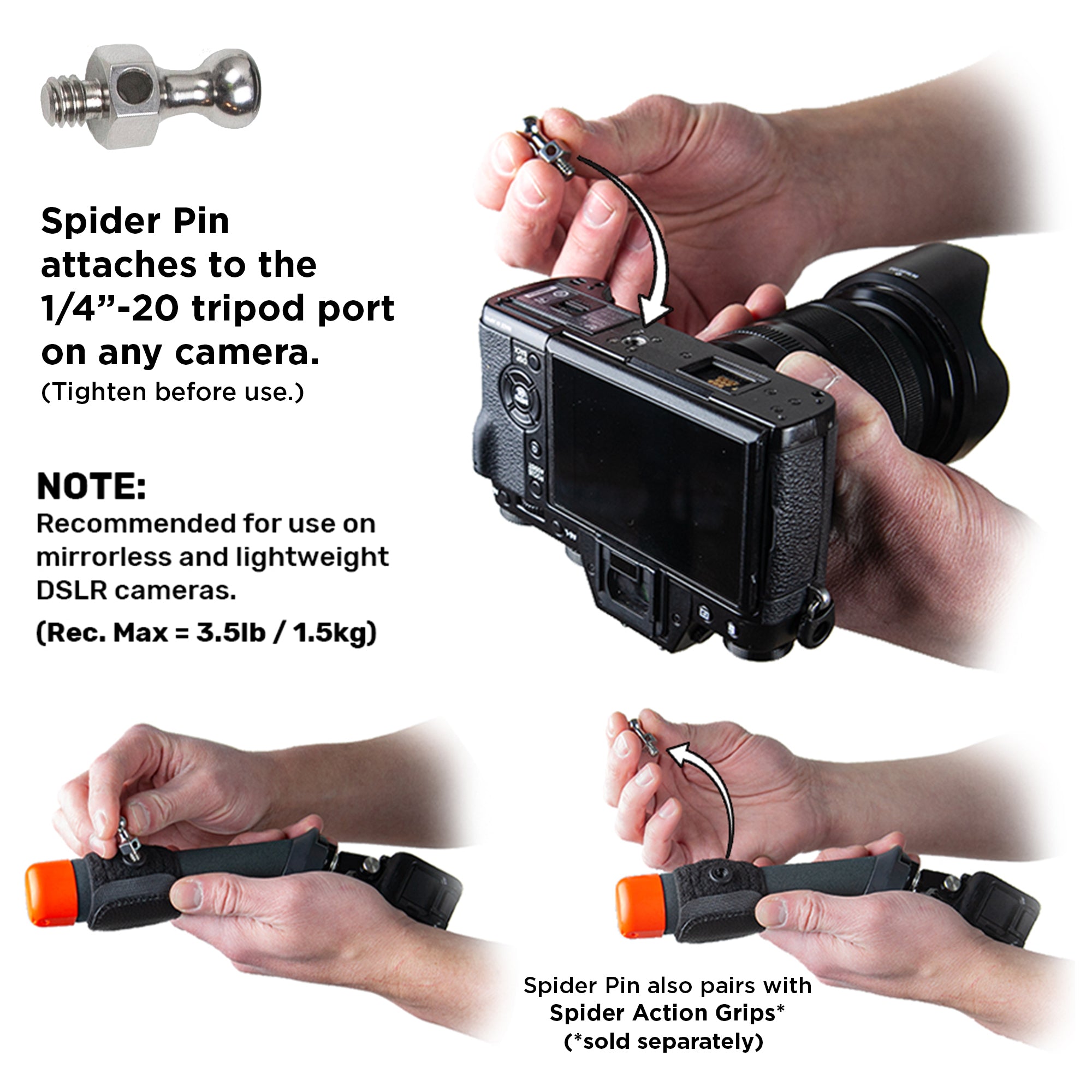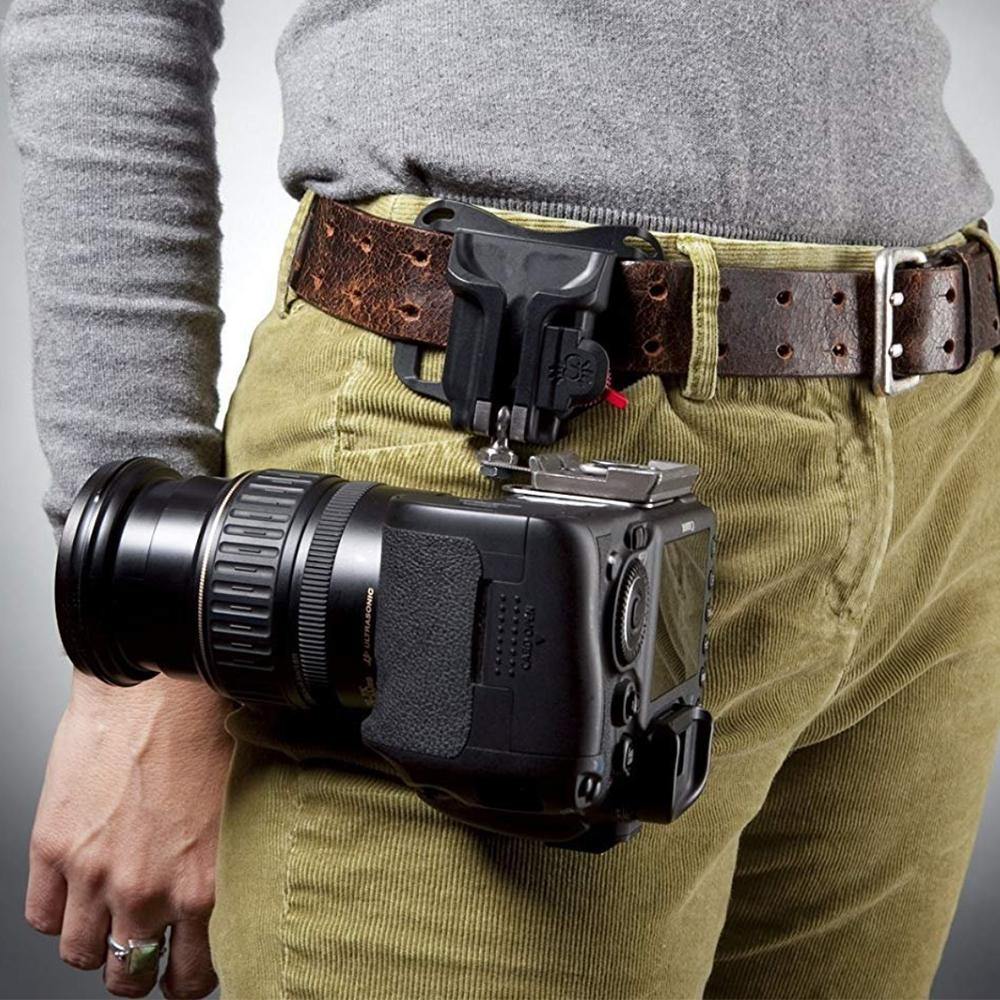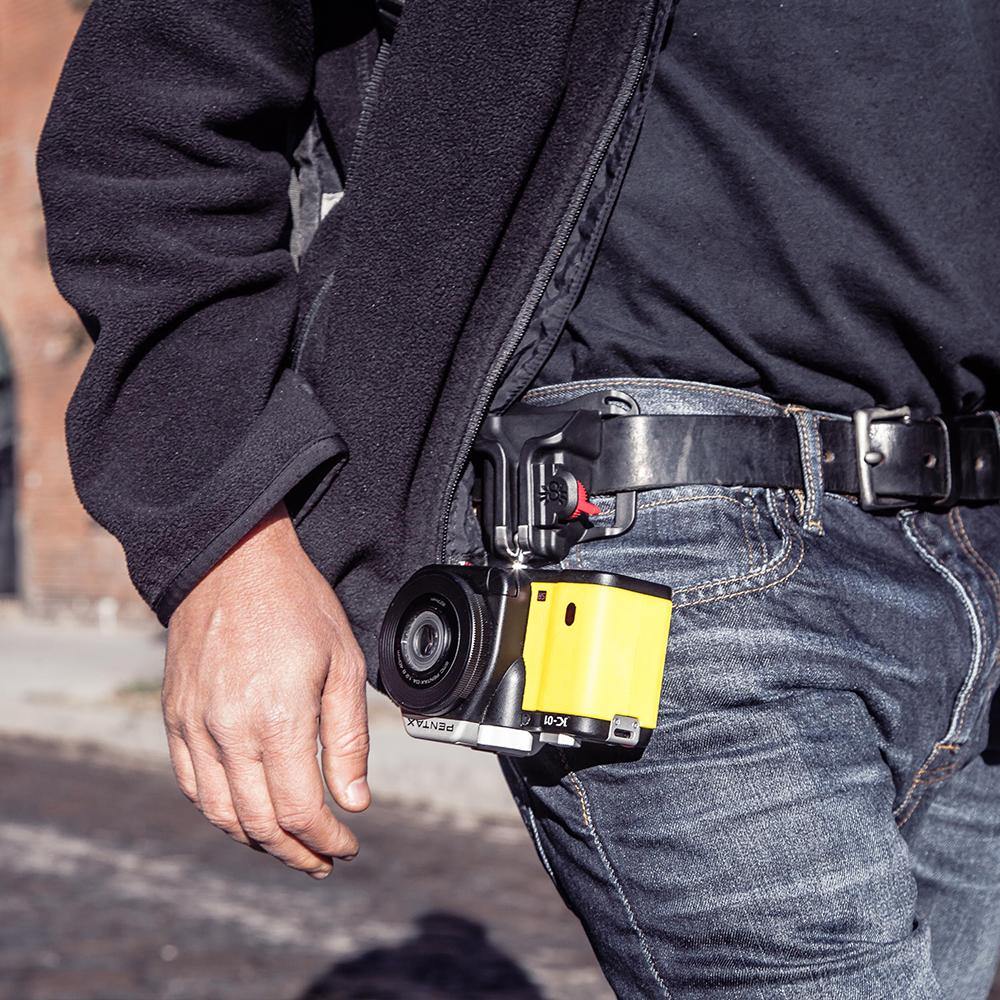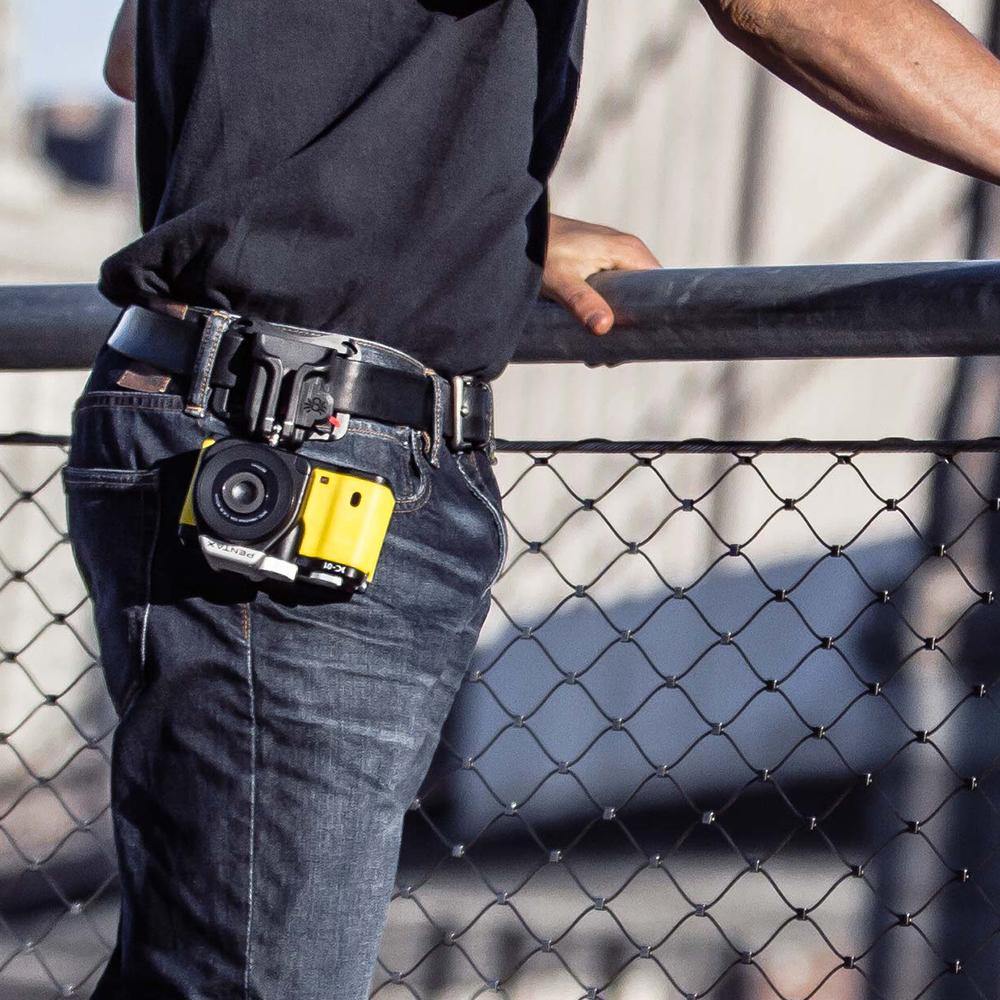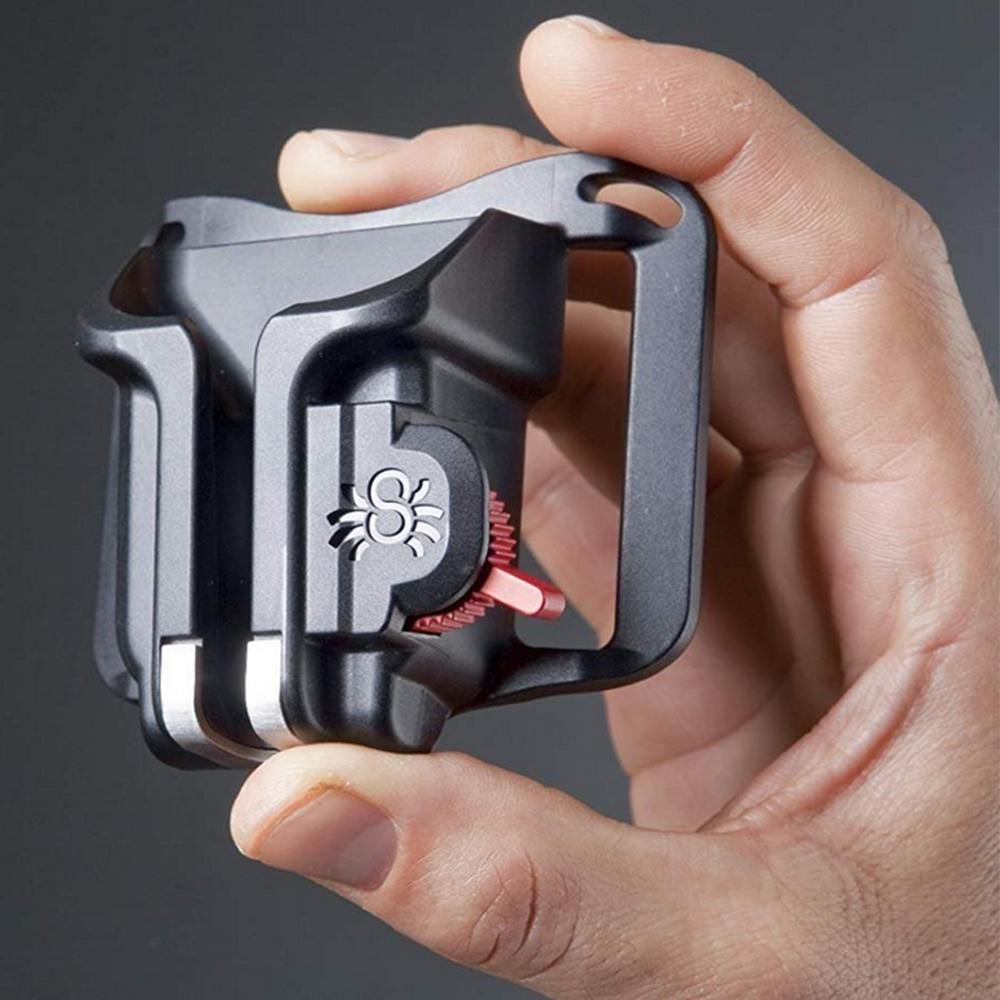 Tripod Holster + Spider Pin
---
Your point-and-shoot camera on your belt. Quick, easy, simple, go!
The Spider Black Widow Holster puts your point-and-shoot camera on your belt. Quick, easy, simple, go!
Expand your photo fun and versatility… take your camera off-road with the Black Widow. Your hands are free when they need to be, so go ahead, climb that incline, ride that rollercoaster, eat that pretzel…
A quick overview with Rob from B&H Photo
https://www.youtube.com/watch?v=j_KMUOsgPlc
Ready to travel
The Black Widow Tripod Holster fits in the palm of your hand, can easily be packed in a travel bag or purse, and is rather discrete when worn. Get your shots while keeping a low profile! 
Complements your body's movements
The Black Widow Tripod Holster holds your tripod (or camera) in a way that complements the body's natural movements, so getting through crowds couldn't be easier! It feels natural when you walk because our patented Spider Pin allows your camera to pivot as your body moves.
Built-in security
The Black Widow Tripod Holster locks-in your camera each time it's placed into the holster. This provides maximum security in active shooting situations and doubles as a theft deterrent!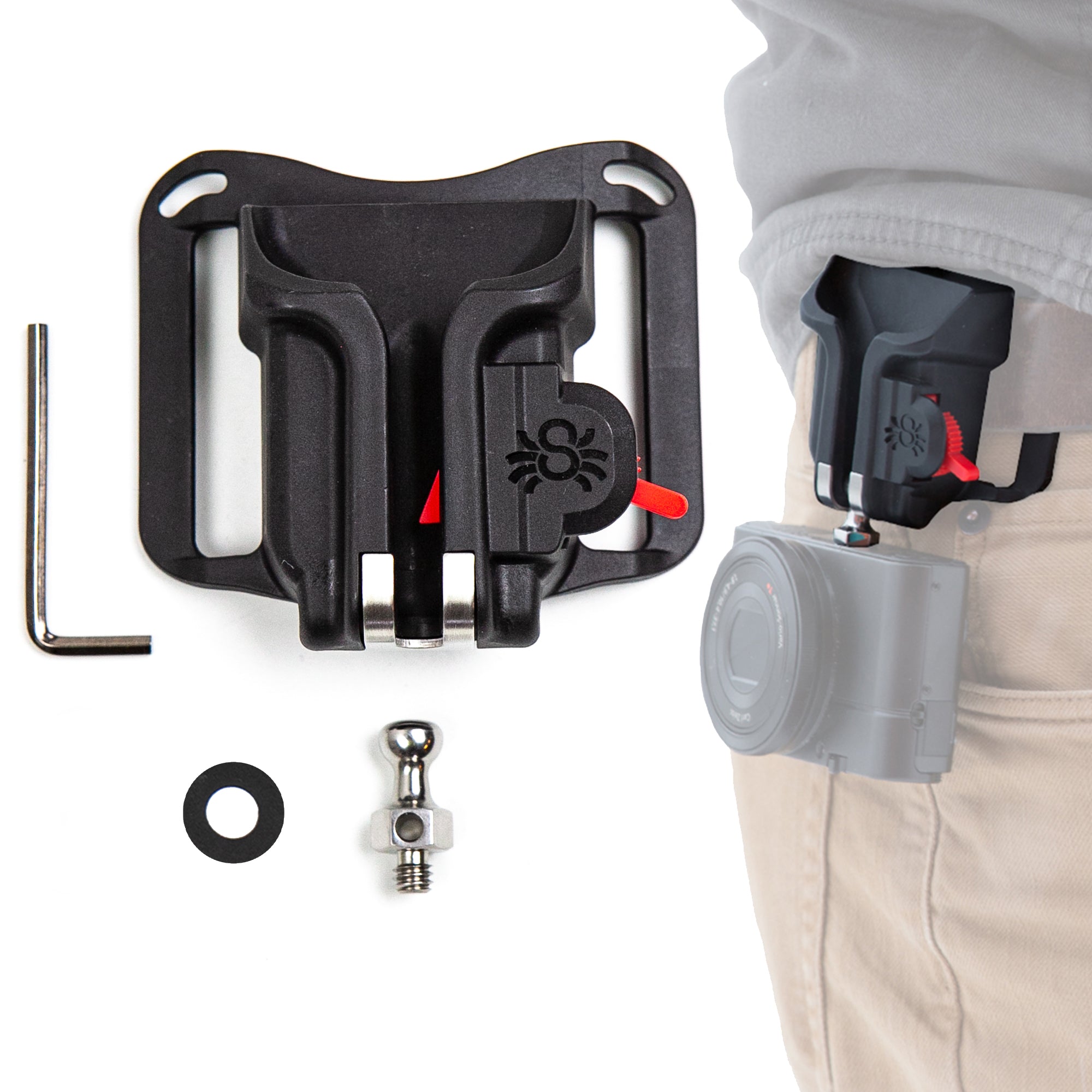 This product is rated 5.0 of 5.0 stars.
It has received 6 reviews.
Neck and back saver
Now that I've used the Spider Camera Holster, I'll never be without one! It helps me move around much faster and without neck or back pain. Everything in the Sue Bryce package is high quality and helps me do my job much more efficiently.
Hands Free Heaven
Bought as a second for my hiking belt so I can keep my pro belt always ready.
Gets the job done nicely.
Gets the job done nicely.
Tougher Than Y'all Think!
I was given this as a gift a year or so ago and I can say with great confidence, that this is the best tool I've ever found to carry around a camera. I'm a professional photographer and use this system with a full-frame camera(Nikon D600) along with large lenses (including 70-200mm) on a very regular basis and I can say its superb! I've taken it on multi-day backpacking trips, done full day weddings, graduations, and the typical photo shoot, every time its added to my speed between shots, given me confidence when carrying other equipment, and has even sparked conversations with other photographers! The only thing I can say, is that when carrying around a heavy camera, I do wish I had the Spiderpro system as it can become uncomfortable after a while.
Thank you David - please know that we have a Lens Collar Plate (for your 70-200mm) so you can carry balanced, from the lens. Also, invest in the SpiderPro Plate - it will situate your gear in the correct manner, making everything much more comfortable..
Spider Team
Practical and portable!
Resistant and easy to use. Using with my Nikon D610, 35mm lens and SB900 flash for weddings and outside photoshoots. Obviously, I think it's not recommended to jump, run or make some strong movements, but it's an amazing support while you need to do something with your hands free.
Take care with metal pieces in your pants, that can scratch your camera, LCD or LCD protector. Belt isn't beautiful but keep your camera safe.
An excellent purchase!
Put these handy accessories on your belt, or your Spider belt!
BELT ADD-ONS
Self-locking clip for carrying a flash, light meter, battery pack & more!
SELF-LOCKING ACCESSORY CLIP KIT
View Product
Store up to 6 SD / CF cards + your phone, business cards, keys, and more!
Memory Card Pouch